Simulation Training
There has been a significant investment into simulation facilities across Yorkshire. Many education centres run anaesthesia courses covering anaesthetic emergencies, airway management, critical care transfer, paediatric emergencies, obstetric anaesthetic emergencies and human factors. You can access simulation courses in any of the three hubs. Suitable courses at convenient venues and dates can be booked online via the individual simulation centre website.   
Please see the Recommended Courses section to see which courses are suitable at each stage of training. There are contact details on this page and in that section too - contact them directly for more information.
Core Trainee Airway Simulation Course
Hull Royal Infirmary - HILS
Monday, 18 January 2021

••••••••
TOAASTY (Obs & Anaesthetic simulation)
Hull Royal Infirmary - HILS
Thursday, 22 April 2021
Thursday, 17 June 2021
Thursday, 21 October 2021
••••••••
Leeds FUSIC (Focussed Ultrasound in Intensive Care) course
Nightingale Hospital Yorkshire & The Humber
29 & 30 January 2021
2-day course aimed at Intensive Care/Anaesthetic/Emergency Medicine/Acute Medicine trainees and consultants wishing to gain accreditation in FUSIC modules (formerly FICE and CUSIC). 10 CPD points.
 
information and booking click here
••••••••
Transfer Skills
Scunthorpe General Infirmary
(Butterwick House)
Thursday, 21 January 2021
••••••••
Anaesthetic Emergencies on Delivery Suite
Harrogate District Foundation Trust
Friday, 5 February 2021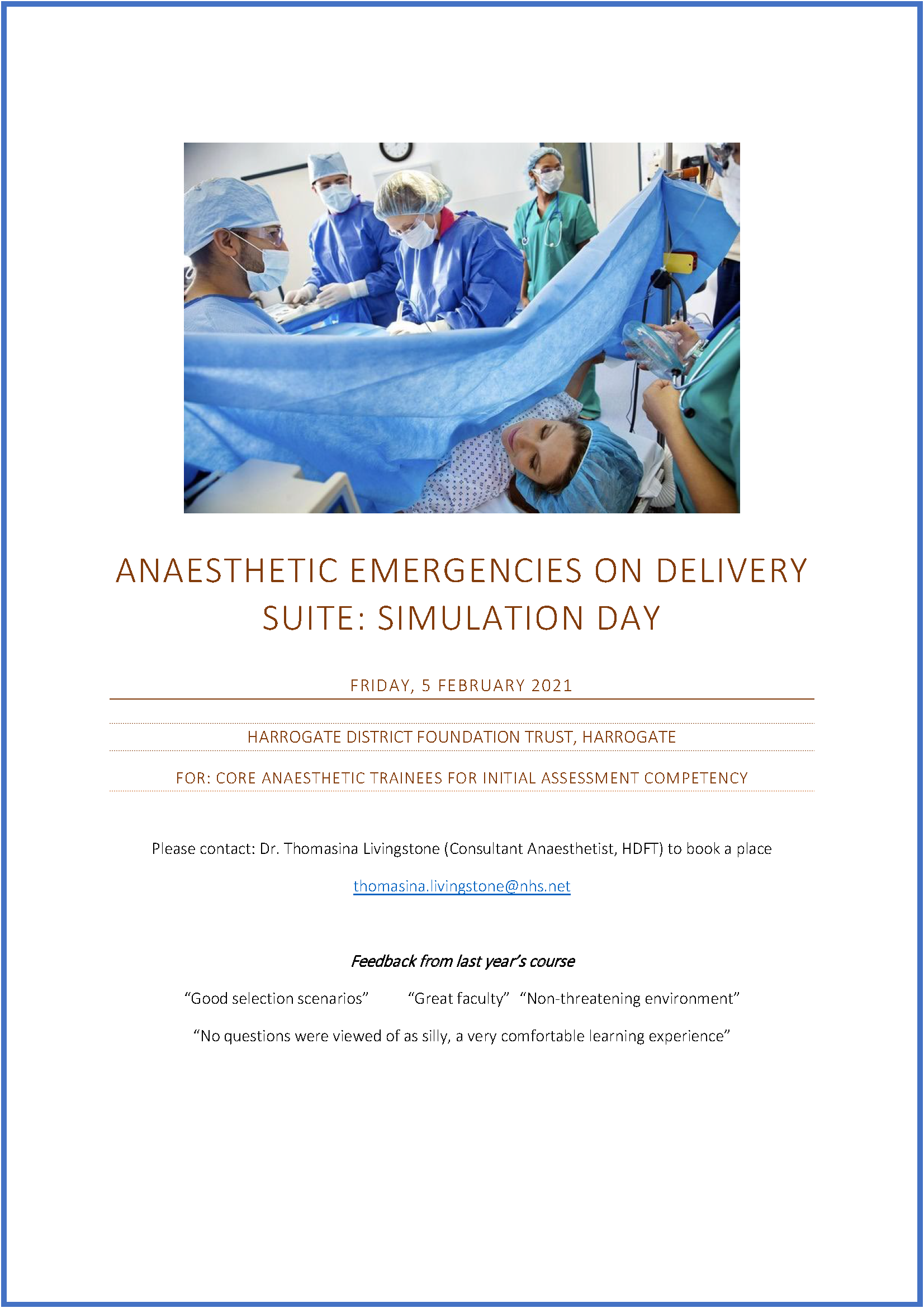 ••••••••
RETURN TO ACUTE CARE TRAINING (ReACT)
Simulation Centre, Field House, Bradford Royal Infrrmary
Wednesday, 3 March 2021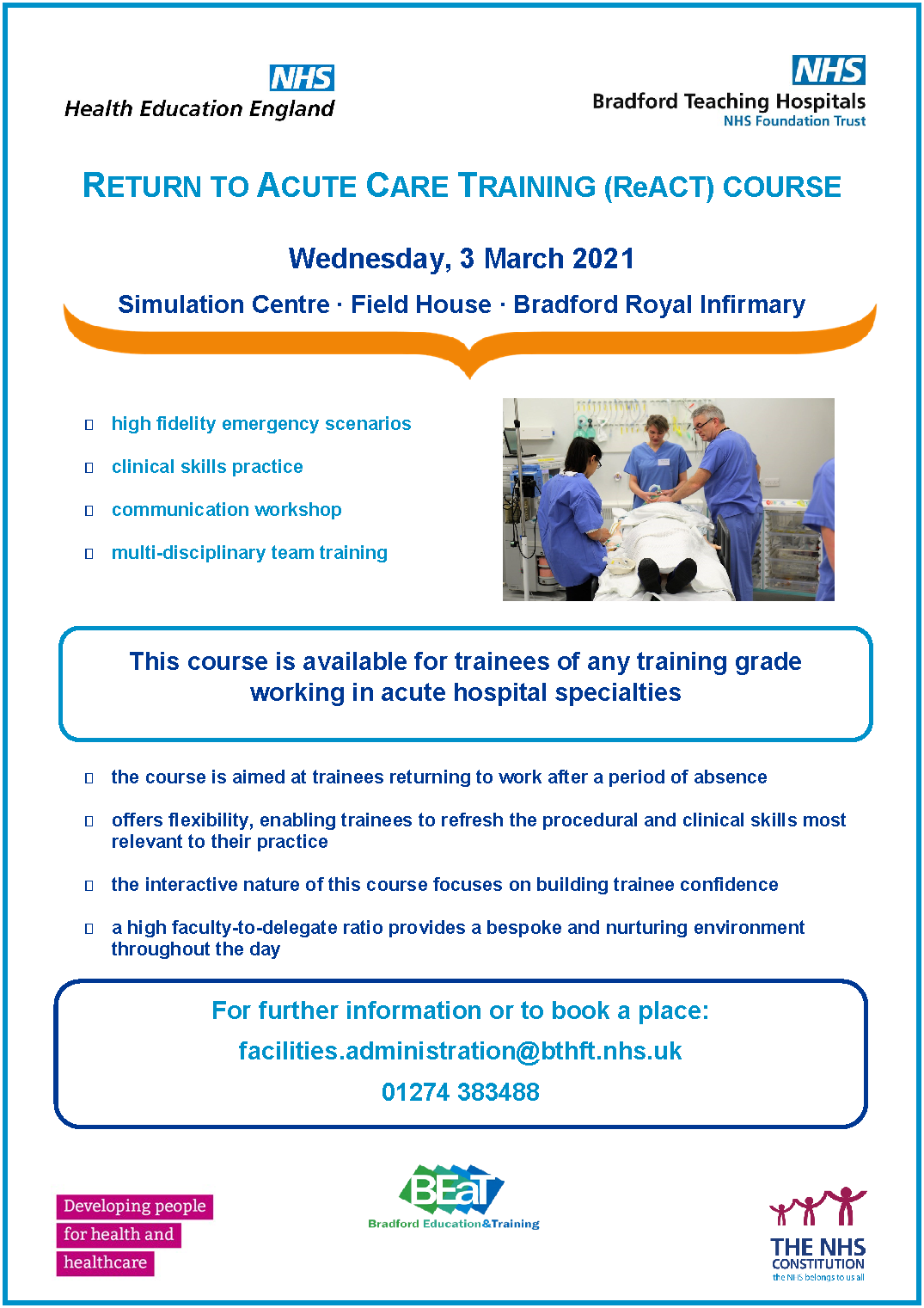 ••••••••
AMTD (Anaesthesia Major Trauma Day)
Postgraduate Centre, Leeds General Infirmary
Friday, 5 March 2021
Highly recommended for anaesthetic and ED trainees 
Free for trainees (funded by HEE YH)