Vision statement
Our core value is to benefit children in the region by providing excellent training opportunities for future paediatricians, many of whom will stay within the region. We take pride in our high quality training that ensures our CCT holders have the knowledge and people skills required to work as effective Paediatricians.
We aim to work collaboratively with all training units to create a holistic training environment that allows for optimal learning and takes the needs of adult learners into account.
The paediatric trainee is at the heart of our efforts and we aim to provide an excellent learning environment, taking personal requirements into account, as this results in happier and better trained doctors.
School of Paediatrics Newsletter July 2019
                                                                                                                                 Do you have news to share? Contact the School of Paediatrics website                                  
                                                                                                                                 February Newsletter   March Newsletter   April Newsletter   May Newsletter   June Newsletter
Welcome to HEYH School of Paediatics newsletter. Please contact the team if you have news to share or want to contribute.   
The Newsletter will be updated on a monthly basis and aims to higlight news and events from across the region and country.    
---
Volunteers needed - Please see below message from RCPCH
The RCPCH Global Health trainee reps are keen to organise an "RSM style" educational day in the north of England or Scotland; but they need your help! They are looking for trainee volunteers in the region to create a steering committee to help organise the day. This would count as organising a national teaching day, and becoming an RCPCH global health regional champion - good CV points!
Please email jacquilegeyt@hotmail.com if interested
---
Medico-Legal Training Programme
A new e-learning programme from Health Education England e-Learning for Healthcare (HEE e-LfH) aims to support health and care professionals with court-related experiences.
The Medico-legal Training programme provides resources for doctors and other health and care professionals who may be asked to write a statement or report or give evidence in a coroners' or other court for the first time. It aims to offer support for what can be, for many, a daunting experience. It includes brief video lectures and PowerPoint slides from the lectures as well as sample statements and references.
For more information about the programme visit: https://www.e-lfh.org.uk/programmes/medico-legal-training/. 
---
Paediatric Peer Mentoring Scheme
Last month the Paediatric Peer Mentoring Scheme took place. Feedback from the course was excellent and further dates are planned for next year. Thank you to the faculty and candidates who made it a succesful day.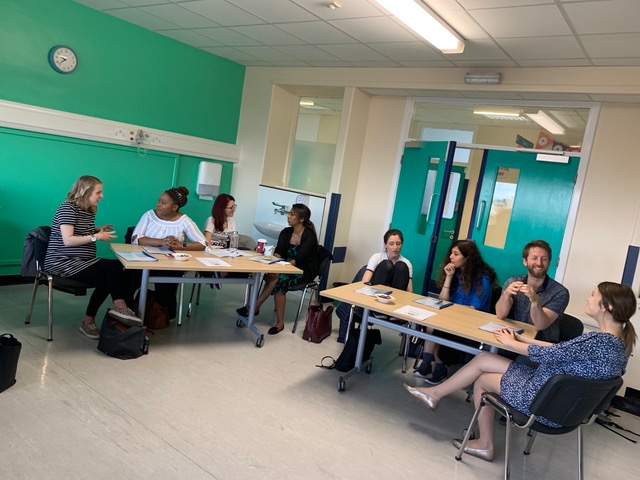 ---
---
Upcoming Events
10th July- Woodside, Rotherham

25th July- The Learning Centre, Hull 

31st July- Willow Terrace Road, Leeds         

  16th July, London

 15 November, Met Hotel, Leeds, UK

 24th October, Barnsley Hospital
---