About Us
Health Education England exists for one reason only, to support the delivery of excellent healthcare and health improvement to the patients and public of England by ensuring that the workforce of today and tomorrow has the right numbers, skills, values and behaviours, at the right time and in the right place.
The Postgraduate Dean is Dr Jon Cooper.  Dr Cooper is supported by four Deputy Deans: Ms Fiona Bishop, Mr Jon Hossain, Miss Sarah Kaufmann and Mr Willy Pillay. 
What do we do?
These are just a few of things we do….
Implement the new HEE Quality Framework

Maintain standards and improve the quality of education

Work in an honest, fair and transparent way

Recognise the role that learners and trainees play within the service and support educational development, research and innovation

Encourage all learners to achieve their potential

Support and develop trainers

Review how multi-professional healthcare teams interact and identify opportunities for different healthcare professions to work more effectively together through education and training

Recognise the central role of the patient, and the learner/patient relationship

Support use of simulation and clinical skills in training

Manage a 'Future Leaders Programme'

Provide leadership in the field of education and training

Be responsive to the changing needs and values of the NHS
Staff
Dr Jon Cooper, Local Postgraduate Dean, Yorkshire & the Humber
Jon qualified in Liverpool (1995) before undertaking medical training in Merseyside and Yorkshire and the Humber. He has been a Consultant Geriatrician / Stroke Physician at Leeds Teaching Hospitals NHS Trust since 2005 where he has previously led the stroke service and was Director of Postgraduate Dental and Medical Education from 2014-2016 before being appointed as Postgraduate Dean in Yorkshire and the Humber, overseeing a transformation of education culture and delivery regionally. He Chairs the Stroke Medicine sub-Specialty Advisory Committee and Geriatric Medicine Specialty Certificate Examination Standard Setting Group. He is an Honorary Clinical Associate Professor of Medical Education, University of Leeds and a Fellow of the Academy of Medical Educators.
James Spencer, Dental Dean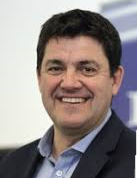 James qualified as a dentist from the University of Bristol in 1987. He went on to undertake his specialist Orthodontic Training at the Eastman Dental Hospital in London. James is currently an NHS consultant at Pinderfields General Hospital and an Honorary Senior Clinical Lecturer at Leeds Dental Institute. He was previously theTraining Programme Director for Orthodontics in Yorkshire and Associate Dental Dean with responsibility for Specialty and Core training. As Dental Dean Mr Spencer is responsible for specialty, core and foundation trainees and for the development of the dental workforce. He continues to lecture widely in the UK and abroad and is still actively involved in the teaching and training
Miss Fiona Bishop, Deputy Postgraduate Dean
Fiona is a Consultant Ophthalmologist with an interest in vitreo-retinal surgery at Leeds Teaching Hospitals. Originally from Newcastle and a graduate from the University of Manchester, Fiona came to Yorkshire as a specialty trainee and never left. She has had an interest in education throughout her career undertaking various roles, including College tutor, Training Programme Director and from 2013 – 2021 was an Associate Dean. She chairs the Curriculum Committee at the Royal College of Ophthalmologists. Fiona has found a way of combining her interest in different cultures, with her love of teaching, in work with the World Sight Foundation. Her particular educational interests include fairness in training and addressing differential attainment.
Mr Jon Hossain, Deputy Postgraduate Dean
Jon has been a Consultant in Yorkshire since 2001. He went to Medical School at King's College, London and trained as a Surgical Registrar in North West London. Jon has significant interest in medical education and training and has been a member of the Deanery faculty in Yorkshire since 2007. He is a member of the Court of Examiners for the Royal College of Surgeons in England. He has been a Deputy Postgraduate Dean since 2014. Nationally he is the Lead Dean for Respiratory Medicine, Clinical Haematology and Less Than Full Time Training, He is part of the HEE group dealing with Equality, Diversity and Inclusion
Mr Willy Pillay, Deputy Postgraduate Dean
Willy trained in General and Vascular Surgery in South Africa. He works at Doncaster as an endovascular surgeon, and has held several clinical leadership roles in the Trust. These include Clinical Director and Care Group Director and since 2017, Deputy Medical Director. He has operated at board level delivering service development and reconfiguration, leading large groups of multi-professional staff, managing large budgets and guiding on the development of strategy. A lifelong learner, he has completed a number of programmes and qualifications in clinical leadership. Willy has been on the national committee for general and vascular surgery selection. He is part of the European Board of Vascular Surgery examinations and an examiner for the new vascular FRCS. He has been principal investigator at Doncaster for 7 international clinical trials. Willy has a passion for training and simulation. Along with his team, he has developed and delivered 3 different surgical courses of national repute since 2007, and has expanded this overseas.
Associate Deans
Mr Andrew Brennan
Andrew is a consultant in anaesthetics and sleep medicine at Bradford Teaching Hospitals NHS Foundation Trust. He has been an Associate Dean at HEE since 2013. His trust links are with North Lincolnshire and Goole NHS Foundation Trust and Barnsley NHS Foundation Trust. His responsibilities include clinical oversight of simulation-based education, the workplace behaviours workstream, supporting the Trainee Forum, academic training and supporting the BlackBoard virtual learning environment pilot.
Dr Nicki Doddridge

Nicki has been an Associate Dean with HEE Yorkshire and Humber since 2018. Nicki is an Acute Physician by training and graduated from Sheffield University Medical School in 1997. Nicki was TPD for Acute Medicine in South Yorkshire from 2009 to 2016 and has been a coach with HEE since 2018. In addition to the core duties of an Associate Dean, her areas of work are ARCP development, Careers and Trainee Career Support, Faculty Development.
Dr Usha Kuchimanchi

Usha obtained her MBBS and MD degrees from the Grant Medical College and JJ Groups of Hospitals, Mumbai before coming to the UK and training in STI and HIV (Genitourinary) Medicine at Radcliffe Infirmary, Oxford and St Thomas' Hospital, London.  Since 2002, she has worked as a Consultant Physician with City Health Care Partnership (CHCP) CIC, Hull where she is also Joint LNC (BMA/CHCP) Chair.  She has always been interested in health care related education and training, and in the past, has worked with the British Association for Sexual Health and HIV (BASHH) to design and deliver national specialty specific multi-professional courses including leading delivery of these locally.  She has previously worked as a Foundation TPD and has been Associate Dean since 2016.  Apart from core work, her particular current educational responsibilities include being named AD in East Y&H for Less Than Full Time Training, clinical lead for the Patient and Public Voice (Lay Reps) Group, and membership of the Differential Attainment Working Group (particular interest with respect to international medical graduates).
Mr Andrew Lockey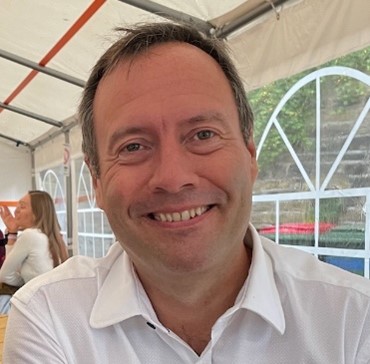 Andrew is a Consultant in Emergency Medicine, based at Calderdale & Huddersfield NHS Trust. He is also a Visiting Professor in Emergency Medicine with the University of Huddersfield. From December 2021, he is President of Resuscitation Council UK. Within HEE, Andy is the lead Associate Postgraduate Dean for Quality, and his portfolio predominantly covers Quality activities. Included in this, he is the link APD for Leeds Teaching Hospitals Trust, Hull University Teaching Hospitals Trust, and York and Scarborough NHS Trust. Andy also oversees the induction process for International Medical Graduates.
Miss Claire Murphy - awaiting info
Maya Naravi - awaiting info
Dr Susy Sterling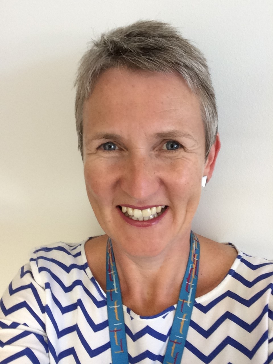 Susy leads on the Future Leaders Programme, a multidisciplinary Leadership Fellowship Scheme. She set up and runs the Y&H Coaching Scheme for trainees, having trained as a coach and seen at first-hand how powerful the impact of protected thinking time away from the coalface can be on workplace effectiveness, engagement, and wellbeing, all of which contribute to better patient care.  During Covid she set up Peer Coaching training for trainees to give them structured tools to support each other. She is an experienced facilitator and is trained in NHS Leadership Academy 360 appraisal, Action Learning Set facilitation, Thinking Time Coaching and facilitation, Myers Briggs Type Indicator, Strength Deployment Inventory, Neuro-Linguistic Programming and Hogan psychometric tools. Susy trained in Public Health and was previously Regional Migrant Health Lead for Y&H Strategic Health Authority.  She became interested in organisational development and medical education after observing the impact of successive NHS reorganisations on staff as well as patients.  She was Training Programme Director for Public Health between 2010 and 2019. Susy has worked in a variety of health systems in the NHS and overseas, and for and with acute trusts, health authorities, primary care groups, primary care trusts, a strategic health authority, clinical commissioning groups, Public Health England, NHS England and Health Education England.    She is interested in supporting health and social care professionals to find reward and motivation at all stages of their careers.
Ros Roden – awaiting info
Becky Travis, Head of Training Programme Management
Becky's role is to lead the support teams for Postgraduate Medical and Dental Education and Training which includes Programme Support, Recruitment, Revalidation and Learner Support and Faculty Development. The team ethos is to support postgraduate doctors and dentists and faculty; using our expertise to help them navigate the training pathway and regulatory requirements. Understanding and acting upon the needs of learners is very important to Becky, and she has done a lot of work involving trainees to develop HEE's practises and policy. Becky commenced this role in May 2021 and previously joined as a Business Manager in 2015. Prior, she has worked as a Medical HR and Education Manager for a Mental Health Trust and began her career in the public sector in 2005. Becky has a Postgraduate Diploma in HR Management, BA Hons in English Language and Linguistics and Green Belt in Lean Six Sigma, which she brings into her working practices and supports others to do the same. Becky lives in Sheffield with her Husband, Son and Labrador Lola, and loves spending time with her family and friends.
Julie Platts, Senior Quality Lead
Julie was Regional Multiprofessional CPD Manager in the Regional Postgraduate Dental Office on joining HEE in 1997. During her time in this role, she gained a BA (Hons) in Health and Social Care Management with Sheffield Hallam University and a Master's in Business Administration with the Open University.  Since 2014 she has held roles within the Quality Team and is currently Senior Quality Lead for North East and Yorkshire. Julie is passionate about the improvement in the quality of education and training across all learner professions.
Jane Burnett, Business Manager - awaiting info
Katie Cobb, Business Manager 
Katie has been a Business Manager at HEE for the past 8 years. She leads the Learner Support and Faculty Development team and is lead Business Manager for Professional Support, Supported Return to Training, Future Leaders and Study Leave. Katie is a workplace mediator and Freedom to Speak up Guardian.  She passionately believes that our staff and trainees have the right to work within a safe, open and honest culture and helping to provide a happy workplace for all is very important to her.
Emma James, Business Manager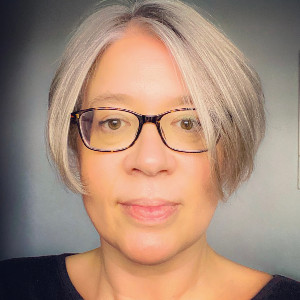 Emma has worked for HEE for 18 years, with 5 years at HEE YH, and is currently Business Manager with responsibility for a number of Postgraduate Schools (Surgery, Radiology, Obstetrics & Gynaecology and Pathology) and other workstreams, including an overview of trainee sponsorship within the region and the review of internal process and policy. In addition, Emma is a champion of wellbeing, trained in Mental Health First Aid and Mindfulness, and is a Cancer Awareness Champion. She is also a proud member of HEE's national women's network.
Calum Smith, Business Manager - awaiting info
Nick Sowerby, Business Manager
Nick has been a Business Manager within HEE YH for seven years and had involved with a number of Postgraduate Schools and workstreams, both local and national. Currently he is the Business Manager for Anaesthesia, Dentistry, Emergency Medicine (including ACCS), Foundation and Ophthalmology. In addition, Nick is also the BM lead for LTFTT, Code of Practice/Rotations, Post establishment, Academic Training and Junior Doctor Recruitment.
To contact staff working within the team please go to the A - Z Staff Directory.
For general enquires, please contact postgraduatedeansoffice.yh@hee.nhs.uk  
 
Offices
HEE has three offices:
Hull (Willerby Hill)
Leeds (Blenheim House)
Sheffield (Don Valley House)
For more details go to 'Our Offices'.