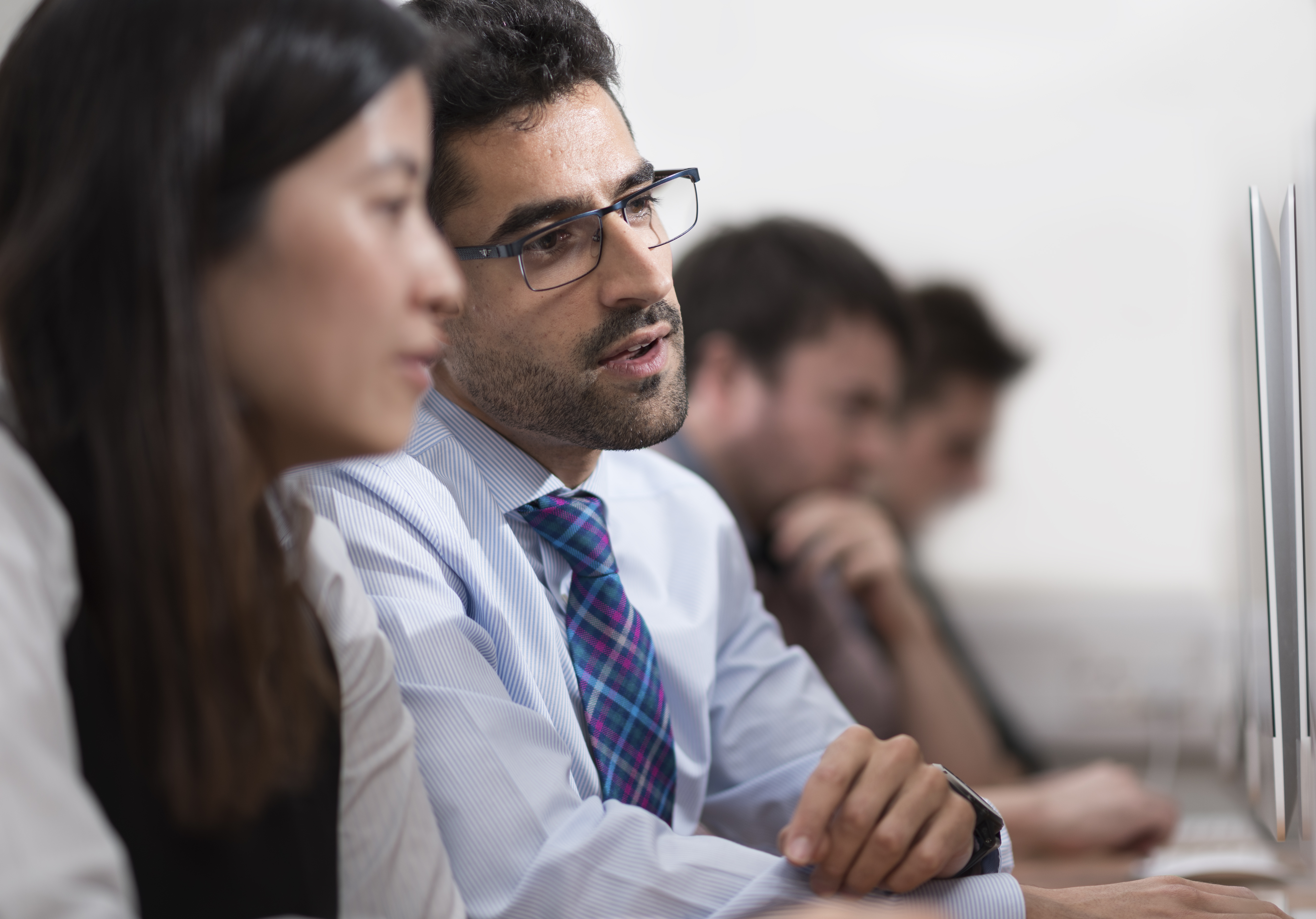 The RCR Clinical Radiology and Interventional Radiology Curriculae are delivered at all 3 localities within the school.  This is by way of formalised small group teaching sessions, use of simulation and clinical experience within the various Departments of Clinical Radiology throughout the region.  The latest edition of the RCR Curriculum can be found by following the links for Clinical Radiology and Interventional Radiology.
Funding is also available through the School Curriculum Delivery Budget, to enable trainees to attend additional courses throughout training, to complement the local teaching programme.  Appropriateness for attendance at external courses should be discussed with your Educational Supervisor at the start of each year, and should be guided by the Personal Development Plan for the year.  In order to promote research within the School there are also limited funds available for presenting work at national/international conferences and approval for these should be sought through the Head of School.  It is expected that any abstracts submitted for presentation at external conferences will have been presented at an appropriate setting more locally (eg. Annual School of Radiology Conference), as a pre-requisite for obtaining funding.
The School are introducing a programme of non-technical skills teaching sessions from late 2019. Sessions on a variety of topics will run every 2 months and will provide an opportunity for the senior trainees to get together and take some time out from their busy clinical job to concentrate on other aspects of life in the NHS. It will hopefully alleviate the need for attending generic Deanery courses and expensive external courses. These are principally being co-ordinated by Dr Ian Craven and Dr Rachel Hyland for West trainees. However, East & South trainees are welcome to attend - but please be aware that some sessions will be restricted in numbers due to venue and/or teaching practicalities. Details will be published below, as and when the sessions are confirmed.
Access to STATdx
The School has also subscribed to STATdx to enable doctors in training to benefit from access to this on-line resource during the course of their clinical attachments. Incoming doctors to the School will be given the option to opt-in or out of this subscription as part of your registration process and you will be contacted in advance of commencing training. Queries about this process can be sent to the School at radiology.yh@hee.nhs.uk. You can also change your decision at any time during your training and again should contact the School.
Once an account is set up and log-in credentials sent to you, any queries regarding access or technical issues with your account should be directed to the STATdx provider. Contact details can be found through the link above. The School has no account management access.
School Study Days
This page will also give details below of future study days and how to book places. Please note that, unless otherwise stated, you cannot book places on study days through the Programme Support team. Please look for the relevant contact details for each study opportunity by clicking on the blue tabs below.
As per the information in the introductory paragraphs above, the Radiology West scheme have set up a series of Non-Technical Skills study sessions for trainees. South & East trainees are welcome to express an interest in attending and should email Jane Kaye (Radiology Academy Office, LGI) in the first instance or unless other contact details are recorded against the following planned sessions:
Monday 6th January:               Developing a career in medical imaging  (4 spaces available as at 04.12.19)
Monday 2nd March:                How do I learn? So how should I teach?
Monday 4th May:                    Error/Discrepancy/Duty of candour
Monday 6th July:                      Research in radiology
Monday 7th September:          Resilience and conflict
Monday 2nd November:          NHS structure and finance
As indicated earlier in this page, numbers are restricted to 30 places for each day due to teaching practicalities and venue availability. We will publish the programme for each session as and when it is finalised.  
This course is aimed at trainees due to complete training within the next 18 months. Full details can be found in the flyer attached at the foot of this page.  
Organiser: Dr Anna Zoltowski, Consultant Radiologist & College Tutor (Airedale NHS Foundation Trust)
To register please email Dr Anna Zoltowski taking note of the required information detailed in the course flyer below. Please note there are only 14 places and, like last year, is expected to be very popular so all are encouraged to apply as soon as possible.
This course is aimed at current ST1 trainees across all three schemes. Full details can be found in the flyer attached at the foot of this page.
Organiser:  Dr David Jarosz - Interventional Radiology Fellow (Leeds Teaching Hospitals)
To register, please email Jane Kaye, West Yorkshire Radiology Academy. Trainees are encouraged to book a place as soon as possible.