NEURORADIOLOGY
The Department of Neuroradiology at Hull and East Yorkshire Hospitals is a tertiary referral centre for neuroradiological imaging and intervention. Currently there are three full time consultants and two locum consultants with major interests in Head and Neck imaging, Paediatric imaging, advanced MRI techniques including functional imaging, neurovascular and spinal intervention.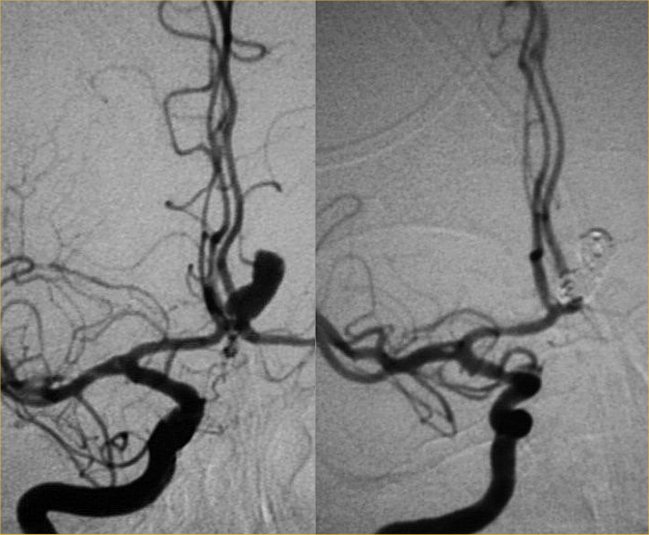 Dr David Salvage (former chairman and current training advisor for the British Society for Head and Neck imaging) provides expertise in Head and Neck imaging. Dr Chris Rowland-Hill (Clinical Director of Radiology, advisor on training and education for British Society of Neuroradiology and previous president of The British Society of Neuroradiologists) has subspecialty interests in Paediatric neuroimaging, pituitary imaging and neurovascular intervention. Dr Paul Maliakal has subspecialty interest in Neurovascular and spinal intervention. 
NEUROVASCULAR AND SPINAL INTERVENTIONS
Neurointerventional services are provided by Dr Paul Maliakal and Dr Chris Rowland-Hill. Over 150 procedures are  performed each year including treatment of ruptured and unruptured aneurysms, cerebral arteriovenous malformations, spinal and cranial dural arteriovenous fistulae, pre-operative tumour embolisations, WADA tests and acute stroke intervention. 
In excess of 1500 Spinal diagnostic and therapeutic procedures such as myelography, discography, nerve root blocks and facet joint blocks are also undertaken annually. Hull has a well established and expanding spinal intervention service, performing procedures such as percutaneous Vertebroplasty and Balloon Kyphoplasty.  This service is well supported by the neurosurgery, anaesthetic and physiotherapy departments. There is a monthly VP / BKP MDT meeting to discuss new and complex cases.