Educational Programmes.
The Education
The Royal College of Paediatrics and Child Health has a defined curriculum for training. The paediatric training programme runs for a notional 8 years which is split in to 3 levels. You will be allocated an educational supervisor to help you gain the most out of your 8 years with us, with regular meetings to develop personalised learning.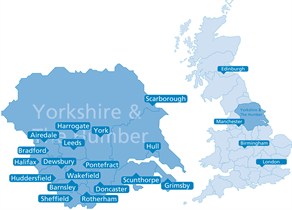 The Rotations
All three rotations can provide experience to complete level 1 and level 2 competencies. The rotations are called, East, West and South. 
There will inevitably be some blurring of the boundary zones. This will allow a little ebb and flow between numbers in each rotation as we account for maternity leave, less than full time working, and temporary allocation to another rotation for subspecialty exposure and out of programme experience. This is why we will have the same educational programme running through the whole programme, so we can allow this mingling to occur.
Some subspecialty experiences are only available in certain centres For example paediatric intensive care, cardiology, emergency medicine, infectious diseases, and academic posts to name some. Therefore, certain posts will be subject to internal LETB wide competition if they are popular choices. This is will occur for some posts in ST3, as well as some posts in ST6 to 8.
You also need to know that some hospitals are rearranging themselves. So, Pinderfields, Pontefract and Dewsbury are already one trust, but will not be on one site for a few years yet. In Leeds the same is going on with all paediatrics except neonates being transferred to the Leeds General Infirmary. There may be other re organisations along the way as well. So there will be some adjustments, but it is highly likely whatever the structure it will be similar to this.