Oral Surgery
What is Oral Surgery?
Oral Surgery in the UK is a dental specialty recognised by the General Dental Council. It deals with the diagnosis and management of pathology of the mouth and jaws, requiring surgical intervention. Oral Surgery involves the treatment of children, adolescents and adults, and the management of dentally anxious and medically complex patients. The title Oral Surgeon is limited to registered dentists included in the specialist list in Oral Surgery. The award of the Certificate of Completion of Specialist Training (CCST) will require evidence of satisfactory completion of a broad training in Oral Surgery and completion of the Tricollegiate Membership in Oral Surgery examination. Oral Surgery specialist training in Yorkshire & The Humber satisfies this requirement.
Oral Surgery is the surgical specialty of dentistry. It includes the diagnosis, surgery and related treatment of diseases, injuries and defects involving both the functional and aesthetic aspects of the hard and soft tissues of the oral cavity. Oral surgeons work in primary and secondary care depending on the needs and complexities of the patient. They work closely with general dental practitioners and other specialists in dentistry, medicine and surgery.
Training in Yorkshire & The Humber
The Yorkshire & The Humber region offers both NHS and academic oral surgery training opportunities. There are a variety of units that provide training experience, including dental hospitals (Leeds Dental Institute and Charles Clifford Dental Hospital) and oral and maxillofacial surgery units in district general hospitals. This allows trainees to gain varied exposure to the full breadth of the oral surgery curriculum, with treatment under local and general anaesthesia as well as conscious sedation. Understanding of and exposure to head and neck oncology management, orthognathic, TMJ and pain management, as well as trauma and oral medicine is available within the rotations. There are also multidisciplinary clinics with colleagues in sister specialties such as orthodontics, paediatric and restorative dentistry for patients requiring complex care.
Trainees meet on a monthly basis to participate in regional study sessions. These provide great opportunities to develop knowledge, polish those presentation skills and most importantly, network with colleagues in the region.
"Oral Surgery is a small and relatively new specialty and this training programme is an exciting opportunity to develop the specialty further in this region. The first cohort of trainees are ejoying the opportunity to train in established units providing support and facilities for their development."
Training Programme Directors
ARCP Dates
February 2021 - Document Lockdown 25th January 2021
July 2021 - Document Lockdown 23rd June 2021
The training follows the syllabus set down by the General Dental Council:
http://www.gdc-uk.org/Dentalprofessionals/Specialistlist/Documents/Oral%20Surgery%20Curriculum%20February%202014.pdf
After three years the trainee will be expected to sit for the Membership in Oral Surgery examination. This is a tri-collegiate specialist examination from the Edinburgh, England, Glasgow Dental Surgery Faculties. 
http://www.rcseng.ac.uk/exams/dental/moralsurg
Completion of this leads to specialist status on the GDC specialty lists. Training to consultant level can be obtained with further separate training in the extended competencies as outlined by the curriculum.
There are opportunities to attend national meetings such as the BAOS annual conference and the Oral Surgery pertinent study days from BAOS and RCS courses.
http://www.baos.org.uk/ 
http://www.rcseng.ac.uk/fds 
http://www.rcsed.ac.uk/ 
http://www.rcsi.ie/dentistry 
 
The Intercollegiate Surgical Curriculum Programme Website
This site houses the curriculum for the dental specialties and, in a secure area, trainees' electronic portfolios and the learning agreements which support training.
All trainees will eventually use the e-portfolio but this will be done on a rolling programme by specialty. Consultants and other professionals who will be training, assessing and supervising training will also need to register. 
Trainees are encouraged to complete audits and publish papers in peer reviewed journals, as well as present at regional and national conferences.
As this is a relatively new programme there is no formal research component to the training. However for those trainees wishing to carry out a research project support and advice will be available. There are also courses on research planning and statistics that are available in the region on the education pages.
Nationally there is a project on bisphosphonate related jaw necrosis (BRONJ) that all Oral surgeons are participating in and this will have a huge impact on the future management of this group of patients requiring oral surgery.
Meet the Training Programme Director - Divya Keshani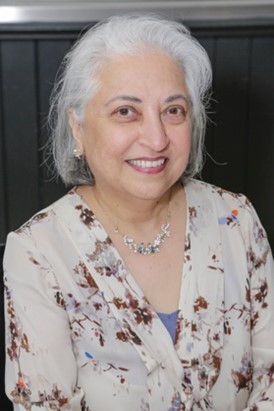 Image: Divya Keshani, Training Programme Director
"I am passionate about training and oral surgery, so this role enables me to fulfil both passions! I am pleased to say YH has the largest cohort of thriving OS trainees in the UK. I introduced rotations to the training programme as well as regular regional study days thus enabling trainees to experience different surgical settings - dental hospitals and OMFS units - with exposure to a wealth of clinical experience and varied approaches supported by didactic knowledge reinforced in an engaging and stimulating environment.
I strive to provide a good training programme with the help of a supportive ES and CS cohort enabling trainees to develop into caring, reflective, able professionals ready to tackle the increasing oral surgery needs of the population with quality care"
Divya Keshani qualified from the University of Manchester in 1981 and following a regional registrar training rotation in Yorkshire, joined Bradford Teaching Hospitals in a variety of posts and where she is now an NHS Oral Surgery consultant.  Divya is very engaged with training and continues to teach and lecture at core and specialty level as well as providing teaching and support for the local team of primary care practitioners through the dental workforce development platform.
Meet the trainees
Gavin's experience: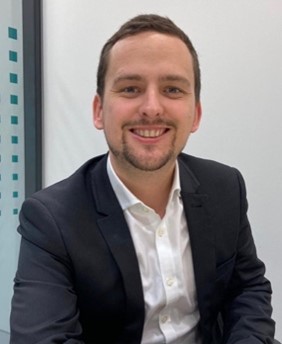 Image 1: Gavin Wilson, ST2 in Oral Surgery
"Moving from Scotland to train in Yorkshire was a big decision for me and my family. However, I have had the opportunity to work in various units and learn a diverse range of surgical skills. During my time I have worked in both a dental hospital environment and a maxillofacial unit which has provided me an opportunity to gain second on-call experience and become involved in multidisciplinary clinics with orthodontic, restorative and maxillofacial colleagues.
One big positive about oral surgery training in Yorkshire is the monthly teaching sessions. These provide an opportunity to network with other trainees in the region and prepare us for the Membership in Oral Surgery examination. I was also granted the opportunity to work out-of-programme (OOP) and participated in the Chief Dental Officers Clinical Fellow Scheme through the Faculty of Medical Leadership and Management. I was encouraged and supported to take time out of training to undertake this opportunity. This experience has undoubtedly developed me both personally and professionally. So, in summary, oral surgery training in Yorkshire has improved my knowledge, confidence and ultimately made me a better clinician, not forgetting that I have got to meet and work with a great bunch of people."
Claire's experience:
Image 2: Claire Wilson, ST3 in Oral Surgery
"Specialty training in Sheffield has enabled me to gain experience across the Oral Surgery curriculum. Working mainly in the Charles Clifford Dental hospital involves a mixture of general oral surgery clinics, joint clinics with other specialties like paediatrics and restorative dentistry and specialist clinics including nerve injury and facial pain. I have gained a well-rounded experience of Oral Surgery including management of medically compromised patients. I have also been able to undertake audits and had support from the department with publishing work. Theatres are held in the neighbouring Royal Hallamshire Hospital for adults and Sheffield Children's Hospital for paediatric general anaesthesia."
Huda's experience: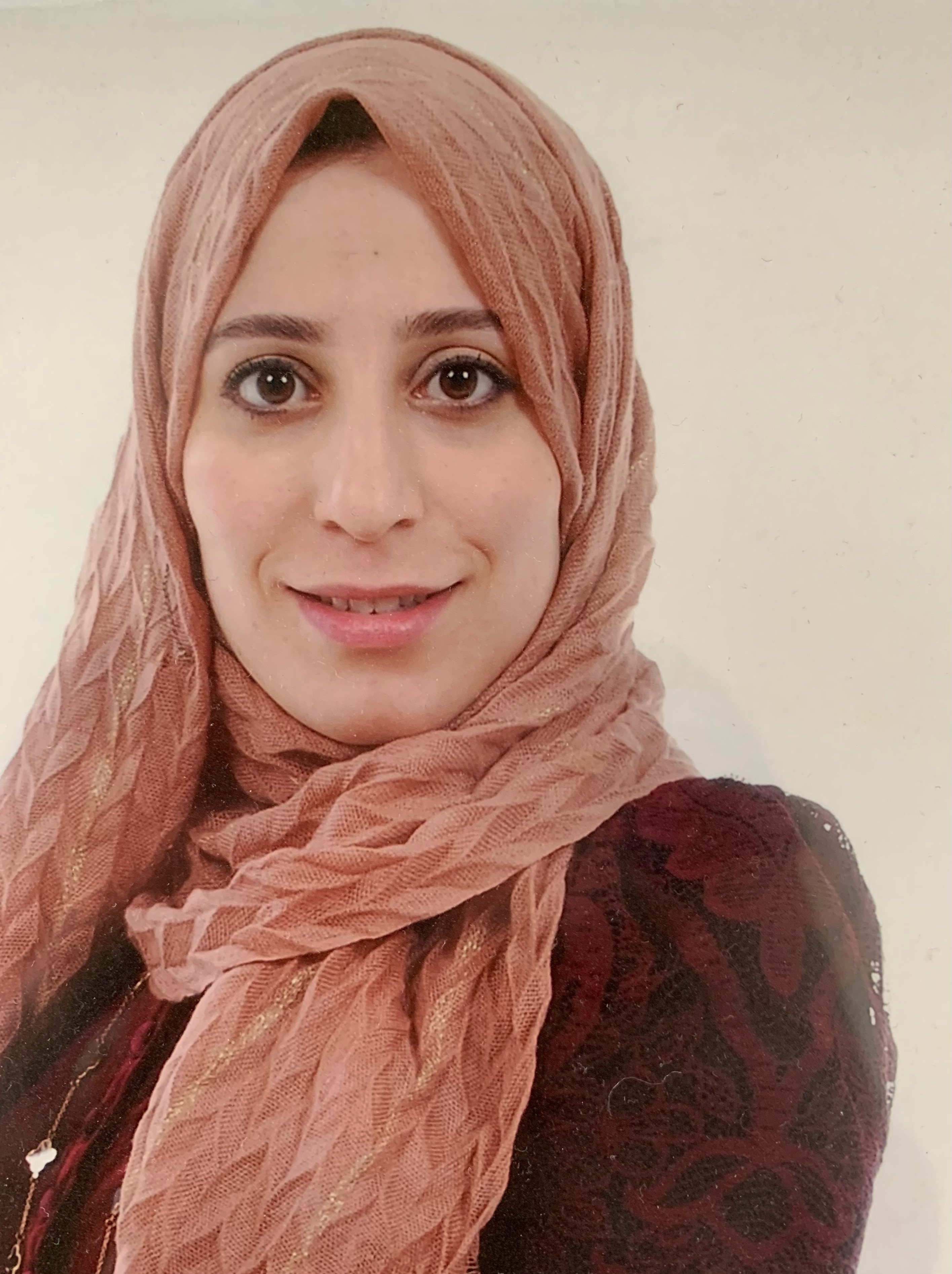 "The Oral Surgery specialty training programme within the Yorkshire and Humber provides excellent clinical training from highly respected Consultants and Specialist Oral Surgeons There are a good number of treatment sessions a week under LA, IV Sedation and GA in varying units around the region. The annual rotational aspect of the training programme through dental teaching hospitals as well as OMFS units, provides exposure to a wide number of cases and techniques that is invaluable.
There is also a well-structured monthly STR teaching programme that is, engaging and provides a good foundation of knowledge that assists with bolstering clinical experience and exam preparation"
Adam's Experience: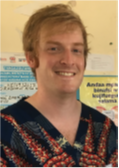 Image 4: Adam Jones, Academic Clinical Fellow and ST2 in Oral Surgery
"Academic and clinical training at Leeds Dental Institute has provided me with opportunities to develop research and teaching skills alongside gaining clinical training in Oral Surgery. There is a well-established regional clinical academic training programme which provides support for research training and networking opportunities with other medical and dental early career researchers. Leeds offers exposure to high calibre academic staff with varying research interests with the time and support to develop my own research portfolio and interests with the ultimate goal of applying for a clinical research fellowship. There is training and support to develop teaching skills with undergraduate and postgraduate lecturing, seminar and clinical supervision. A dental hospital setting enables broad clinical training with multidisciplinary collaboration through joint specialty clinics. "