Dental Specialties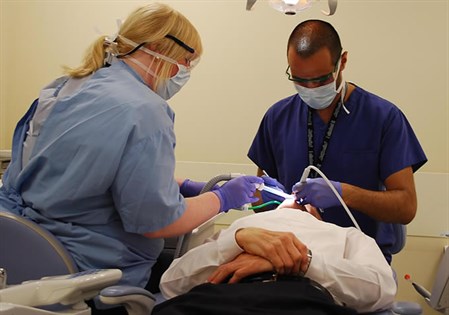 We are delighted to offer extensive training across all dental specialties. Our team of trainers are dedicated to helping specialist trainees meet more than just the minimum standards required by the General Dental Council (GDC). Any registered dentist can choose to work in a dental specialty but only those on the GDC's specialist lists can call themselves a 'specialist'. Dental specialists must hold full GDC registration and a certificate of completion of specialist training.
We have both NHS and NIHR funded StR posts.
Please click on the different training programmes below, to find out more.
Please email
DentalSupport.yh@hee.nhs.uk
with any queries that you have regarding your training or ARCPs. 
 
Please email DentalAdmin.yh@hee.nhs.uk for any queries regarding your study days. 
 
If you are planning a period of time out of clincial training, or are due to return from a period out of clinical training, please visit our SuppoRTT pages to see what support is available.