Trainee Perspectives.
Current trainees give their experiences of public health training in Yorkshire & The Humber so far.
.
What was your journey into Public Health? 
I don't think I can remember exactly when I started to think I'd like to do public health by name. I'd had an interest in health — especially infectious disease — from childhood but didn't know you could work on the topic other than as a clinician or scientist. I don't remember hearing the phrase 'public health' until I was at university. We also don't have a job in my home country that quite matches the Consultant in Public Health role, especially not one at such a senior level that is open to people who aren't licensed physicians. I guess just coming to the UK was part of my journey into public health!
 
My first vaguely relevant job was as a mental health support worker alongside my postgraduate studies. I kept moving to other health and social care jobs from there, essentially making a total career change from what I'd studied at university (History and Archaeology). It was some time after I was already doing work on health improvement and education in deprived areas of Sheffield. I found it absurd that so much of the system was set up to let people become unwell and then try to fix them, rather than addressing prevention and what I now know are the determinants of health. The injustice of glaring and longstanding health inequalities in this city and the country as a whole also made me furious, and I wanted to help fix these issues. It was through this work that I came to understand that the kind of work I wanted to do was public health.
 
I knew I'd need to do an MPH to work at the level I wanted within the discipline and it was in searching round for how to do that that I came upon the training programme. Applying — let alone getting onto the programme — seemed so difficult that I left it for a year or two. I suspected I needed more professional experience to be eligible. In the intervening period, I continued to work across a range of health and social care jobs, mainly project-based work in the third sector. I was always trying to get a prevention and population health angle into any job I did, which was probably exhausting for my managers! Eventually I took a job as an NHS Commissioner because I hoped I could try to incorporate prevention and population health into commissioning decisions, and because I thought it would help give me relevant experience to get onto the training programme. 
 
A consultant in the region whom I found via social media was kind enough to meet me to discuss how to get into public health as a career. He's the one who encouraged me to apply, and introduced me to Registrars who helped demystify the process of applying to the training scheme.  
 
What were some of the challenges getting onto the training programme? 
This probably falls into two categories for me: perceptual and practical. First, I assumed I wouldn't be able to get onto a programme like this. It just seemed too good to be true, and not something I'd be able to do. So, my initial challenge was perceptual. I even cried at the recruitment day because it felt out of my capability to get in. After all of the talk about how competitive it was and how I'd have to sit assessment including a numeracy test, I was sure I'd never get in. 
 
When I first came across details — I think by a circuitous internet searching route — I found the timescales and complex process intimidating, overwhelming, and confusing. I really needed the recruitment day and help from others who had gone through the application process to help me break it down and make sense of everything. I didn't really have any contacts — a practical challenge — but I started reaching out to people on social media, people I met at conferences, and so on if I thought they might know about the training programme. Once I found my first helpful contact, they helped me to liaise with others who also helped talk through things and just make it seem less unfamiliar. I also asked the HEE team a lot of questions.
 
 The ORIEL application, and how to complete it via the non-medical route, was confusing. The assessment centre was another challenge, especially the RANRA. I had to teach myself most of the maths essentially from scratch. I was fortunate enough to have money and annual leave to put toward study materials and time, otherwise I wouldn't have passed — the movement between rounds is really fast! I was also really worried about getting to the test centre as I was forced to travel to another city because I need reasonable adjustments. They refused to accommodate these in my local test centre and I was really worried there would be bad weather or something to stop the trains.
The challenge of the selection day was its unfamiliarity, again, because I hadn't been through a medical interview previously. I was also worried about the cost of travel and the overnight stay until I found out it could be claimed back. Again, if it's not something you're used to you might not even think to check this. This was also an issue in terms of ranking preferences after the day. If you're not a medic by background it's all so foreign and the guidance alone is anxiety-providing, confusing, and verbose — definitely not disability-friendly!
Why did you choose Yorkshire and Humber? 
I already lived in the region and wanted to train here, where I knew there was so much to be done and where I felt a connection to the communities. The region is also home to interesting and exemplary public health work. After attending a few taster and recruitment events, there was definitely no question of training anywhere else. The school was clearly supportive and engaging, and I could sense the strong sense of identity and community of the school. It just felt like a team I wanted to be on!
The autonomy and respect that Val and the registrars speaking at the recruitment day made clear really is different from they way things work in other regions. I was coming to this in my 30s with a professional background and I knew Yorkshire and Humber's approach of treating trainees like adults — with the autonomy and respect to shape much of the learning experience — was more to my taste that being told what to do at every stage. I am definitely happy with my choice of region!
What was your journey into Public Health? 
As a registrar from a background other than I medicine, I originally studied maths and music, and, to me, it makes perfect sense that I've ended up in public health, which is so often referred to as both an art and a science! After my undergrad, I was debating my next steps and settled on an MSc in epidemiology and biostatistics, hoping to put my maths skills to valuable use in health. This really sparked my interest in public health as I got a broader understanding of the wider determinants of health, and discovered the potential for turning data into intelligence, to make changes and reduce inequities.
I have since worked at Public Health England (PHE) in mental health intelligence, and non-communicable disease modelling, and later at the Department of Health and Social Care in blood and transplant analysis. My first manager at PHE told me in my first few months in the job that I should consider the Public Health Training Program, which provides exceptional opportunities. I took his word and aimed to get on the programme ever since. For me, this was really driven by a desire to move into a more multidisciplinary role and learn to be an influential and effective public health leader. Happily, I was successful in getting on and I started training in August 2021. 
What work have you been involved in?
My experience of the programme so far has been wholly positive, and I enjoy a healthy amount of challenge. I am studying my Master in Public Health during my first year, and so I'm balancing this alongside work in Calderdale Council. In the Council, I'm leading on our work on Long Covid, being (happily) pushed outside my comfort zone away from my beloved statistics. I am continually enthused by the balance between learning and implementing work that supports local public health action. I'm also pleased to say I've made some excellent friends on the programme, and the Y&H registrar group is both a welcoming and highly inspiring group of individuals.
What was your journey into Public Health? 
It all began for me when I was at medical school and felt the drive to do something outside of my day-to-day studies and placements. I joined a society called Students for Global Health (formerly Medsin) and was awoken to the world of public and global health, advocacy, and the wider determinants of health. It was a whirlwind of campaigning, strategic planning, personal development, national and international conferences, and peer teaching. I learned how to write policies, project manage, developed my facilitation and public speaking skills, as well as making friends for life.
My work with Medsin highlighted the importance of a proactive approach to tackling the upstream determinants of health, leading me to completing a Masters in Public Health as an intercalated year. This, combined with a World Health Organisation internship, cemented in my mind that Public Health was the career for me.
I completed the Foundation Programme, and found that although I enjoyed clinical medicine, my mind was constantly drawn back to these "social determinants" of health. For example, in A&E I would see patient after patient with strokes or ischaemic heart disease, and find myself wishing I could have spoken to them 20 to 30 years earlier to support smoking cessation attempts or signpost them to social support they sorely needed to lead a healthier life. I wanted to stop people from getting ill in the first place! Or at least provide them with more opportunities to be healthy. After exploring infectious diseases further by completing a Diploma in Tropical Medicine at LSTM, I decided to take the plunge and apply for Public Health training.
What were some of the challenges getting onto the training programme? 
To my utter disappointment, I failed to get onto the training scheme the first time I applied. I shocked myself with how disappointed I was, which made me realise that I was indeed finally ready to leave clinical medicine for a public health role. I applied for a variety of jobs in the field before obtaining a post focused on screening and prevention at West Yorkshire and Harrogate Cancer Alliance. This helped me to adjust to new ways of working, as well as understanding how different health and social care organisations fit together. I thoroughly enjoyed working with system partners and the third sector to reduce inequalities in screening uptake regionally. The following year I applied again for the training scheme, and thankfully was successful and decided to dive straight in as an St2. I can honestly say I would never have been successful had it not been for the support and advice of existing public health trainees who guided my preparation.
What has your experience been of the training programme? 
Despite having already heard many positive things about the training programme, I find myself constantly humbled by the active support of trainees and the school, and the incredible examples of amazing work being done nationwide. I feel that I am actually being "trained" and have learnt a great deal despite only being on the programme for 9 months.
One of the other trainees said to me that in Public Health she had "found her people" and I wholeheartedly agree! It is invigorating and inspiring to be surrounded professionally by people working at different levels to improve population health. I can confidently and proudly say that I love my job, something I never thought or felt when working clinically!
Why did you choose Yorkshire and Humber?
Aside from Yorkshire being my second home, I knew I would only accept a training offer from Yorkshire and Humber. The regional leadership is fantastic and we are a close bunch here. Coming from a medical background, I am still amazed by the fact that the Head of School and TPDs know my name, let alone contact me to check how I'm doing (and even sent me a Christmas card!). I feel so valued and welcomed into the Public Health family.
I was also very attracted by the flexibility of training offered to public health trainees in this region. I would like to explore global aspects of public health and bring these experiences and skills back with me locally, and I feel that Yorkshire school is a fantastic place to support the exploration of these ambitions.
What work have you been involved in ? 
My main pieces of work in Barnsley local authority so far have been an examination of the physical health needs of people with severe mental illness, as well as an evaluation of their commissioned smoking cessation services. I also led a group to improve access to bowel cancer screening for people with learning disabilities, and assisted in the design and allocation of grant funding to prevent suicides in the Borough. Smaller pieces of work include a summary strategic plan for the public health department, and contribution to renewal of the advertising policy to stop the advertisement of unhealthy foodstuffs. Having the opportunity to take part in such a wide variety of work is so interesting and I have really enjoyed my placement so far.
What was your journey into Public Health?  
I graduated from the University of Nottingham medical school in 2013. I moved to Sheffield to begin working as a foundation doctor. Following foundation training I entered the psychiatry training programme. I loved psychiatry but found myself somewhat frustrated by the upstream nature of the work. I wanted to be able to help people before they came to the point of needing secondary mental health care. I didn't consider a career in public health until I was working in a role as a Leadership Fellow. I realised I really enjoyed the longer-term project work and preventative approach I was taking in my role. Through career coaching I explored my values and discovered they aligned with public health. That set the wheels in motion for my application to the training scheme.
Why did you choose Yorkshire and Humber? 
I really enjoy living and working in Yorkshire. I particularly love being close to the Peak District which means I can get outdoors before or after work. The people in the region are really friendly. In public health training the culture is supportive. It is great to be surrounded by colleagues who will celebrate your success.
What work have you been involved in?
Since starting on the public health training scheme I have working in a local authority setting, in a national public health organisation and in a health protection team. I have undertaken a variety of work including a service evaluation, Covid-19 response work, chairing a national group, developing a strategy and responding to health protection queries.
What was your journey into Public Health? 
I really love being a Public Health Registrar in Yorkshire and Humber. My interest in Public Health began when I was studying infectious disease modelling as part of a Biological Sciences degree in Oxford. This led on to choosing to study medicine on a graduate programme in London. I went on to complete my foundation training and begin an academic GP training post in London. During my GP training my husband had the opportunity to apply for Public Health training and we were fortunate that he got in to our first choice of location of Yorkshire and Humber. We moved whilst I was on maternity leave and I completed an inter-deanery transfer to move my academic GP training role to Yorkshire. My husband has now completed his training and works as Consultant in Health Protection, a role he is really enjoying.
During my academic GP training programme I was fortunate to be able to complete a Master's in Public Health. This confirmed to me that I wanted to apply for the Public Health Training Programme so that I could focus my efforts on preventative work. Prior to moving to Yorkshire we had hoped that it would be a good place to train and live and our experience has exceeded our expectations. One of our concerns was covering such a wide area but in reality I've not found this to be a problem. When first starting the training scheme the Head of school Val Barker works with the new registrars and existing educational supervisors to try to locate people on a placement in one of the local authorities nearest where they want to work or where they live. There is one compulsory placement for the health protection team which required travel to Leeds when I did it a few years ago but with more remote working now I suspect there is still some but less travel involved going forwards. In subsequent placements trainees in Yorkshire and Humber have a lot of influence over where they work and what they work on within reason as long as there is a suitable educational supervisor with capacity and it fits with your training needs.  
One of the most striking differences for me compared to some of my previous medical roles has been how positive the working relationships are with the Head of School and Training Programme Directors, who are all very much present and available at our training days and conferences throughout year. During COVID for example they contacted every trainee to check in on their well-being, and have been a genuine source of support at times of difficulty.  
What work have you been involved in?
Training opportunities have been varied.  I have worked at two different local authorities, an integrated care system, the health protection team in Public Health England (now the UK Health Security Agency) the Health and Wellbeing Team (now the Office for Health Improvement and Disparities), the Faculty of Public Health and done work at a local, sub-regional, regional and national level.  I really enjoy getting to work with such a wide range of fabulous colleagues all across the system to improve the health of some of our most vulnerable populations.  For example, I've worked with the Coroner on unexpected deaths for people using heroin contaminated with a highly potent opioid called carfentanil; I've worked with local authority and clinical commissioning group colleagues to influence where COVID vaccination centre sites should be located; and I'm currently working with healthcare, affordable warmth and housing services to explore how we can ensure children with severe asthma experiencing poor indoor air quality due to their living conditions such as damp and mould can get the support they need to improve these conditions.  I'm so glad I'm working in public health, and would highly recommend it as a career. 
What was your journey into Public Health? 
Choosing to pursue Public Health Specialty Training programme in Yorkshire and the Humber is the best career decision I have made to date.
Prior to training I worked for four years as a doctor (foundation training followed by a two-year paediatric fellowship). I witnessed first-hand the inequalities faced by families seeking urgent health care, and met children missing out on opportunities to be healthy and fulfil their potential because of the circumstances they were born into.
I was drawn to public health after realising only a fraction of our health is determined by healthcare provision. Health and wellbeing is influenced by social, environmental, commercial and economic factors. Now I'm lucky enough to work with fantastic Yorkshire and the Humber colleagues promoting action in all these areas.
What work have you been involved in?
I am grateful for the opportunity to have worked in a range of settings during my public health training. This includes local authority, civil service, healthcare providers, integrated care systems, universities and the UKHSA. Each placement environment has been as supportive as the last, and I learn something new every day.
There is no doubt that Public Health is a competitive speciality, and many of us didn't get a place on this programme the first time we applied. However, if you are passionate about preventing ill health and promoting wellbeing for those in the greatest need; please consider applying. As I told myself before my first application: If you don't try, there's no opportunity to succeed.
Following my undergraduate degree in Psychology, I worked for NHS Employers as Senior Programme Officer for flu fighter, a national programme that encourages frontline NHS staff to have their flu vaccination.  After two years here, I moved to Public Health England to work as a Screening and Immunisation Coordinator, covering all of the screening and immunisation programmes for Sheffield.  This role was a mixture of reactive and proactive public health and I enjoyed each element for different reasons.  The reactive work ensured that every day was different, whilst the proactive work allowed me to work with many different organisations to effect positive change in Sheffield. 
I joined the training programme in August 2017 and spent my first placement with Sheffield City Council.  During my first year here, I was involved in a wide variety of projects, including: completing a dementia health needs assessment and drafting a city-wide strategy with partners; coordinating an evidence based campaign to encourage staff in a council building to take the stairs instead of the lift; conducting a review of Sheffield mortality data over the last 17 years; and establishing the situation in Sheffield following the change to the NHS Charging Regulations in October 2017.  This last project involved the opportunity to be involved with the conversation nationally. 
While at Sheffield, I was really well supported while preparing to sit my Part A exam.  I passed and am now based in the Health Protection Team at PHE in Leeds, where I have just had the most enjoyable and thorough induction week of my working life. 
I am also co-chair of the Specialty Registrar Committee, which meets every two months and where registrars are encouraged to share their experiences and includes a training session in the afternoon.
Being a registrar is such an excellent experience and I have such a high opinion of training in Yorkshire and Humber.  I have had so many opportunities in the first year of my training and I'm excited for what is to come.
Having just moved into phase 2 of my training, (just passed Part B!), I am branching out of traditional public health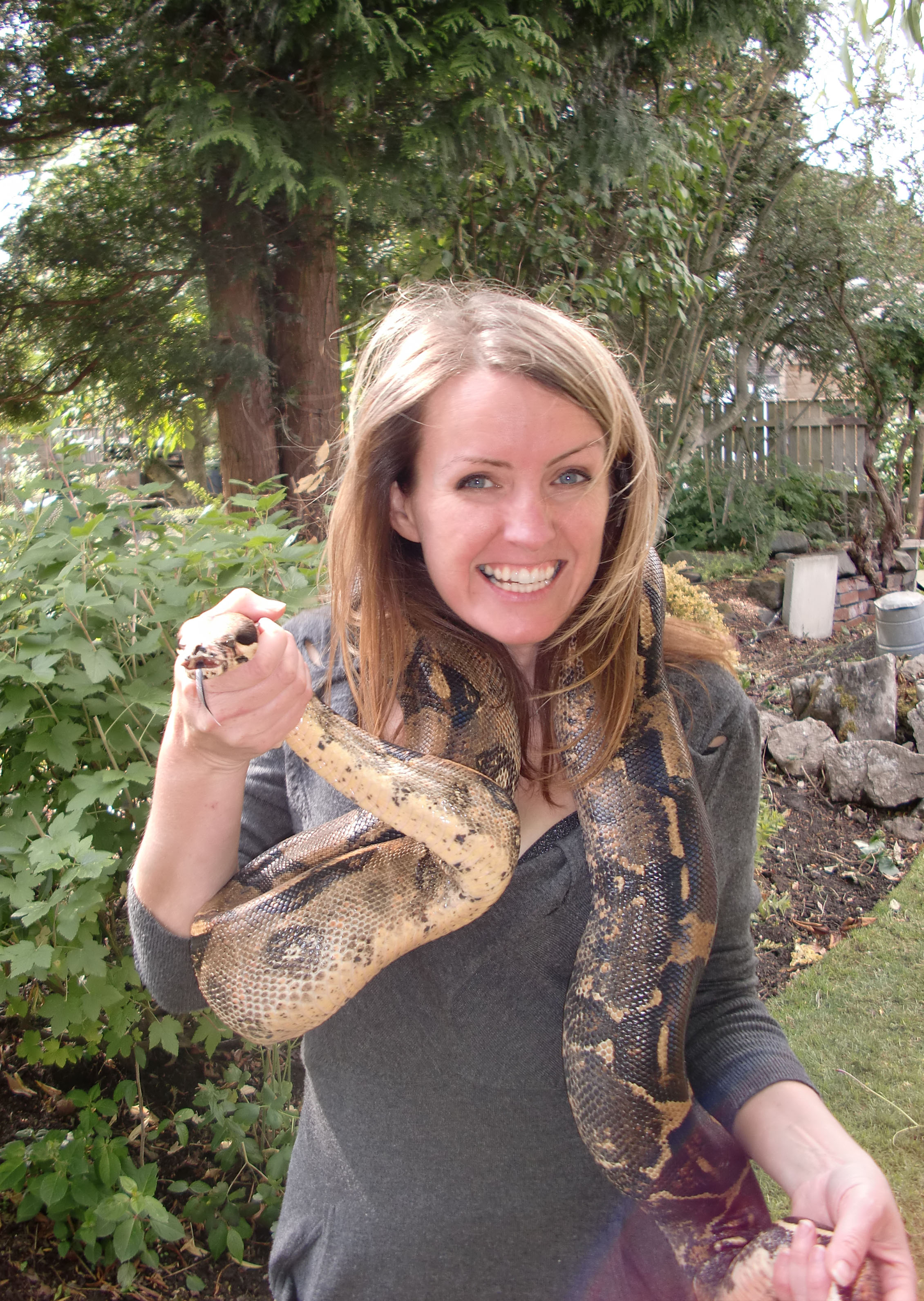 settings and currently working in Health and Justice.
I had a slightly unusual route into the public health family, with 17 years of NHS experience, mainly Emergency Medicine, under my belt. However, there is only so much fire-fighting you can do before some lateral thinking is required. For me, that was a shift to preventing people becoming sick in the first place. After my Masters in York, I spent time in my local authority, cutting my teeth on areas as diverse as Finnish baby boxes and diabetes prevention, followed by a stint in the Health Protection Unit.
However, I'm now really finding my feet, working in the probation service, and looking at the ways in which health impacts on offending behaviour. My local Directory of Services is influencing the development of a national system. Plus I'm developing a probation-based ADHD service, designing the evaluation of the feasibility study, looking how treating ADHD impacts on behaviour, engagement with probation services and hopefully reduces re-offending. My work in Health and Justice is snowballing; each project has real impact on people's lives. Developing understanding in multiple sectors on how health and lifestyle impacts on people's ability to contribute positively to society has easily been the most rewarding part of my career to date.