Duties of the Post.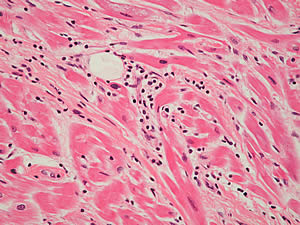 Trainees will be expected to take part in Surgical Pathology, Cytology and Autopsy Services provided by the Department concerned.
Trainees will have teaching duties to both undergraduates and postgraduates. They will be granted the title of Honorary Clinical Tutor by the University of Sheffield in respect of these duties.
Opportunities to deliver undergraduate tutorials are available.
The Wednesday teaching programme also includes regular ST rergistrar-led teaching to peers after the formal teaching session. Trainees are expected to help in organising these sessions, and in other teaching activities.
There is no on-call activity.
Travel to local hospital centres, as per the training programme rota, is expected.
Trainees will follow appropriate professional behavior patterns, as governed by the GMC and other relevant organisations.