Framework of  West Yorkshire Training Scheme
Clinical Oncology historically has had a hub and spoke arrangement of large central hospitals, where complex systemic therapy and radiotherapy are delivered and a visiting model to the surrounding network of unit hospitals with outpatient clinics and systemic therapy for the commoner cancers.  Dual site training is encouraged nationally and within Yorkshire there are two radiotherapy centres one based in Leeds and the other in Hull.  Trainees will therefore spend up to 12 months within their first three years in Hull at the Queens Cancer Centre at Castle Hill, with the remaining training time spent in Leeds.
Why our training scheme??
- Second largest radiotherapy centre in the country
- Rotate through state-of-the art cancer centres
- Consistently excellent feedback on the GMC surveys
- Excellent FRCR examination pass rates
- Consultants in the department have received "trainer of the year" awards three times
- Active clinical training programme including in-depth exam targeted course, regional training days, simulation centre and VERT
- Established academic training scheme to suit all interests and career aspirations
- Support for educational and leadership fellowships (including PgCE)
- Out of Programme experience encouraged both for academic training and international clinical fellowships with close links to international centres
- International Sponsorship Programme (ISS scheme) to ensure adequate staffing when trainees are out of programme
                      Link to Leeds Cancer centre                          Link to Queens Cancer Centre, Hull           Link to Weston Park Cancer Centre, Sheffield
​​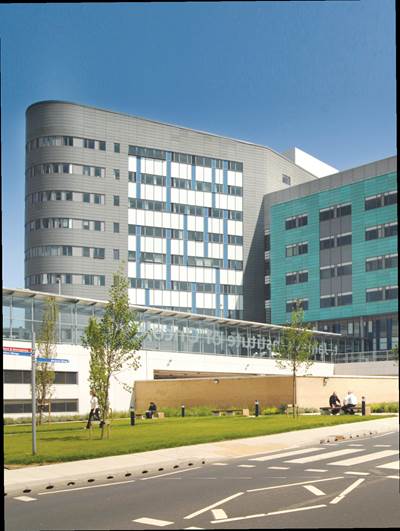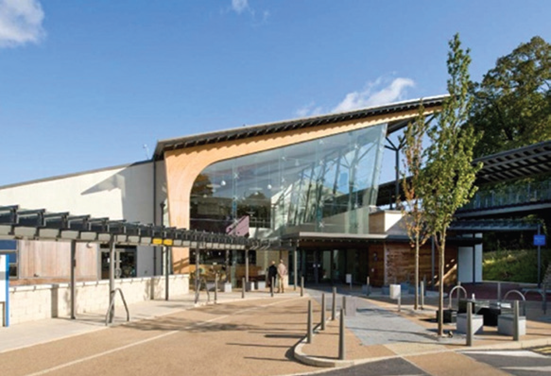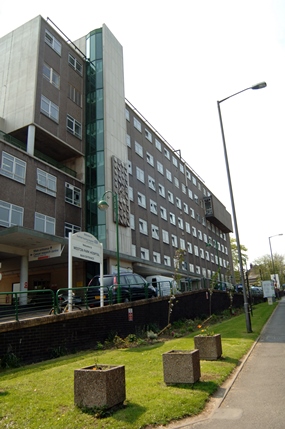 ​
​
Clinical Oncology services in Leeds are based at Leeds Cancer Centre, Bexley Wing, St James University Hospital.  The oncology building houses non surgical oncology (including haematology), histopathology, some surgical oncology and supporting services in a landmark building that is the largest of its kind in Europe.  The radiotherapy services include 3D and 4D CT simulation, Image Guided Radiotherapy (IGRT), Stereo-tactic Body Radiotherapy and Volumetric Modulated Arc Therapy (VMAT) facilities with a world acclaimed brachytherapy team, as well as a Gamma Knife (including the ICON system). We have also been selected as a SABR centre for oligometastatic disease, in particular being the only centre in the north with and an established liver and paediatric SABR programme. 
A £2.4million Yorkshire Cancer Centre Appeal is currently raising money to purchase an MRI simulator which will be housed within the radiotherapy department. This will be used to improve tumour delineation for NHS patients and will support our portfolio of MR planning research activity.
Systemic therapy is delivered via the purpose based chemotherapy suite with some provision for in-patient systemic therapy. There is a dedicated non-surgical oncology admission ward that incorporates a 4 trolley assessment bay. There are 3 further adult in-patient wards and a teenage and young adult (TYA) ward. There are 39 site specialist clinical oncology consultants and 18 specialist registrars (three at any one time in Hull and one in the  medical oncology rotation). 
Clinical Oncology in Hull is based at the Queen's Centre for Oncology and Haematology in Castle Hill Hospital. The catchment population is approximately 1.2 million people from Scarborough in the North through Hull to Scunthorpe and Grimsby in the South. Comprehensive oncology services are provided within Hull besides paediatric oncology and high dose chemotherapy.
For inpatient care there are four dedicated oncology wards with 90 beds shared by oncology and haematology in the Queen's Centre. The radiotherapy department is equipped with 6 linear accelerators with IGRT, IMRT and RapidArc facilities, 2 CT simulators, a superficial x-ray unit. The brachytherapy suite provides state of the art facilities. All gynaecological brachytherapy is HDR 3D MRI planned and rectal brachytherapy is also available.
There are 10 Consultant Clinical Oncologists, 6 Consultant Medical Oncologists, 4 Consultant in Palliative Care, 5 Specialist Oncology doctors, 4 Specialist Registrars in Clinical Oncology (one rotating from Sheffield) and a Specialist Registrar in Medical Oncology.
Clinical Oncology training in South Yorkshire is based at Weston Park Cancer Centre, Sheffield Teaching Hospitals, with outpatient clinics also held in the surrounding areas of Rotherham, Doncaster, Barnsley and Chesterfield.
Weston Park Cancer Centre is one of only three dedicated cancer hospitals in the country. The purpose-built research centre, the Cancer Clinical Trials Centre is fully integrated within Weston Park Hospital and is credited as a pioneer of numerous modern advances within the field of cancer research.
For inpatient care there are 69 beds across two newly renovated wards and five beds in the purpose-built Teenage Cancer Unit.
The radiotherapy services offered include 3D and 4D CT simulation, Image Guided Radiotherapy (IGRT), Stereo-tactic Body Radiotherapy and Volumetric Modulated Arc Therapy (VMAT) facilities, as well as radioisotope treatments including radium 223 and iodine 131 among others. WPCC has strong links with Stereo-Tactic Radiosurgery and Neurosurgery with a gamma knife machine based at the Royal Hallamshire Hospital. WPCC is a SABR centre treating bone, lung, pelvic lymph nodes and adrenal cancers.
WPCC is also one of only three centres in the UK involved in the screening programme for trophoblastic disease. Sheffield provides this service for the North of England and North Wales.
West Yorkshire
Each registrar will spend a week at a time as the ward registrar during normal working hours. This is done on a rotational basis (1: 15). Responsibilities include morning hand-over and a post-take ward round each morning and late afternoon with the on-call consultant, as well as coordinating and assessing new admissions through-out the day and managing acutely unwell patients in liaison with patient's consultant teams. The registrar will also be acting as the metastatic spinal cord compression co-ordinator and will do Radiotherapy Planning for metastatic cord compression patients under Supervision of On-call consultant. During their week as ward registrar they will not attend their usual timetabled clinics.
Out-of-hours, including weekends, the registrars do a 1:10.5 non-resident on-call. We have two Trainees On-call during the day, one for Clinical Oncology and one for Medical Oncology. Overnight there will be one Registrar to cover On-call as Non-Resident for both Clinical and Medical Oncology. Trainees get a day off post overnight On-call.
EAST YORKSHIRE
The on-call rota in Hull is currently 1 in 9. Although it is not necessary to be resident whilst on-call you should be within 30 minutes travel time of the hospital.
Ward week is done by each trainee in similar way to west Yorkshire rotation.
On-call room accommodation can be provided if necessary.
INDUCTION
West Yorkshire
Prior to arrival and commencing work at Leeds there are a number of things that need to be done by the trainee:
1.Contact the Royal College of Radiologists (www.rcr.ac.uk) to register as a trainee, so that you will be provided with an e-portfolio.
Click here to enroll with the college.
2.Contact Medical Staffing (0113 2066132) at the Trust to check on any documentation that needs to be completed before arriving.
3.E-mail Dr Katy Clarke (katy.clarke@nhs.net) to confirm start date and first rotation.
On commencing a post at Leeds each registrar undergoes a period of induction. It starts with Trust Induction on Day of joining which usually is between 0730 - 0900 hrs.
This is followed by Departmental induction which is spread over 1 week. They are not expected to carry out clinical work during this week.
Trainees are given a schedule for training sessions, which are either face to face training or E-learning, for the following.
1) Radiation protection and IRMER
2) Use of all the different IT systems:
Trust intranet and result server
1.Chemocare (electronic chemotherapy prescribing system)
2.PPM+ (an in-house electronic patient record)
3.EPRO (voice recognition dictation system)
4.EQMS (document management system)
5.PACS (radiology system for viewing images and reports).
6.IMPAX
3) MOSAIQ (radiotherapy booking and patient flow system)
4) MONACO (radiotherapy planning system)
Tour of Radiotherapy Department and meeting with the members of the radiographer team and physics team.
Before being able to prescribe chemotherapy a registrar must complete chemotherapy competency of which the most basic is level 1 and allows you to prescribe subsequent cycles of chemotherapy under supervision. They cannot prescribe radiotherapy until they have completed Part 1 of the FRCR exam (and only then in areas they achieve competency in).
The registrar will also spend time with radiographers on the CT simulators and radiotherapy machines. Shadowing of senior registrars is also encouraged.
Mandatory Trust lectures such as fire and health and safety also have to be attended, as well as meeting with Occupational Health and Medical Staffing.
Within the first few weeks the registrar should also meet with their educational and their clinical supervisor.
A folder containing all the up-to-date induction information and contact details of people who will carry out the induction is held in the registrar's room along with a SOP (Standard Operating Procedure which documents expected responsibilities and roles as well as information on leave and education) for Clinical Oncology Registrars. There is also information on re-induction for people to refer to when they return to St James's after having time out of programme.
Click below for Induction timetable
INDUCTION
SouthYorkshire
Welcome to the South Yorkshire Training Scheme. We provide a comprehensive induction programme for all our new trainees, both to the Trust and to Weston Park Cancer Centre. This will include setting up important systems e.g. Chemocare access, as well as providing a chance to meet with your Training Programme Director and Educational Supervisor. We ensure that new trainees are not included in the on-call rota for the first month and are piloting a "buddy" system which links new trainees with a registrar who has experience of working in South Yorkshire.
Prior to commencing your training at Weston Park Cancer Centre, we recommend that you:
Contact the Royal College of Radiologists to register as a trainee, to enable you to access your eportfolio

Contact Sheffield Teaching Hospital's Medical Personnel and Medical Education departments to ensure all documentation has been completed and to find out about the Trust induction
Email Lynda Campbell Lynda.campbell@sth.nhs.uk to arrange your local specialty induction.