Specialist training in Dermatology consists of a 4 year training programme, covering the JRCPTB Dermatology Curriculum.  Entry to the scheme is at ST3.
The North, West and East Yorkshire rotation offers a fantastic training opportunity, with 10 full time specialty registrar posts.  The rotation provides comprehensive and high quality training in general dermatology, and the unusual benefit of offering all sub-specialties in-house.
The programme is extremely well structured, consisting of 12 to 18 months experience based at nearby District General Hospitals (DGH's) in the Yorkshire region, and 2.5 to 3 years at the Leeds Teaching Hospitals NHS Trust, based at Chapel Allerton Hospital. The DGH's which make up the scheme are York Health Care NHS Trust (2 posts), Harrogate and District NHS Foundation Trust (1 post) and The Mid Yorkshire NHS Trust (1 post).  All DGH registrars spend time during the week in Leeds to ensure early integration and support.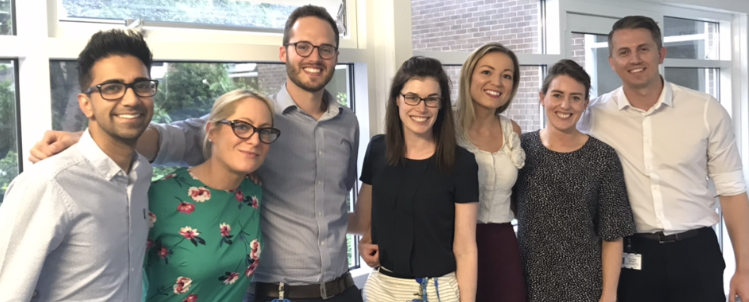 Sub-specialties
Sub-specialty training will principally be obtained at the Leeds Teaching Hospitals NHS Trust. Trainees will receive direct supervision from national experts in specialist areas such as contact allergy, connective tissue disease, paediatric dermatology, photobiology, laser, advanced dermatological surgery/Mohs surgery, genital dermatology, hair and nail disease, cutaneous oncology and dermatopathology. Trainees will also gain experience in acute/emergency dermatology by carrying out on-call duties in rotation for the 4 years of their training, as well as the management of in-patients with severe inflammatory dermatoses and connective tissue disease at our dedicated dermatology in-patient ward, based at Chapel Allerton Hospital.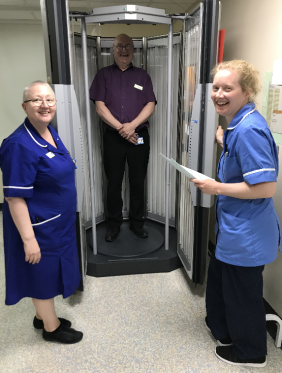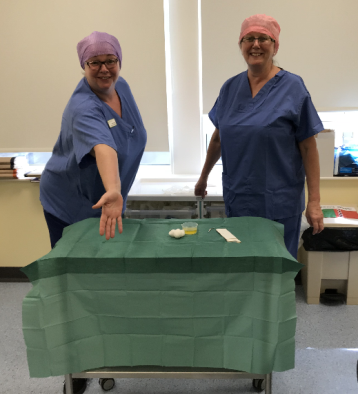 Educational opportunities
Postgraduate teaching occurs every Friday afternoon.  This consists of a journal club, clinical cases, audit, seminars and histopathology teaching/meetings. Once monthly there is a regional postgraduate meeting, consisting of a lecture from a visiting speaker and a regional clinical meeting. Health Education England working across Yorkshire and the Humber run excellent courses on NHS structure and management, research methodology and teaching skills. Study leave is encouraged to attend relevant national courses and meetings.
Audit, Teaching and Leadership
Skills in clinical audit/quality improvement are supported throughout training, and trainees are expected to complete one project each year.  Trainees are encouraged to participate in the teaching of undergraduate students from the University of Leeds and the postgraduate teaching of General Practitioners and Specialty Trainees.  The development of managerial skills is highly encouraged, and there are opportunities to take on leadership roles such as Trainee Representative.
Research
There are unlimited facilities for clinical research here in Leeds. There are also opportunities for laboratory work via the Skin Research Centre (University of Leeds) and the genetic epidemiology division based at St James's Hospital, with equipment and technical help. There are several major fields of research interest including melanoma, connective tissue disease, contact allergy, photobiology, psoriasis and acne.
A dedicated half day for research is available throughout the 4 year programme for trainees taking part in prospective research, and candidates wishing to take time out of programme for a higher degree will be given every encouragement and support.
For further details, please contact:
Dr Rachel Montgomery, Training Programme Director
Dr Hayley Smith, Trainee Representative
This is a 4 year training programme designed to provide comprehensive specialist training in dermatology based on the JRCPTB Generic and Specialty Curricula for Dermatology. Entry is at ST3.
There are currently 6 posts, all based at Sheffield Teaching Hospitals NHS Foundation Trust with specialist Paediatric Dermatology provided at Sheffield Children's Hospital NHS Foundation Trust. Trainees usually spend three years in Sheffield and one year at District General Hospitals.The latter currently comprises two 6-month attachments, 3 days per week, at two of Barnsley, Rotherham, Chesterfield or Doncaster. The other 2 days per week are spent in Sheffield for on call duties, research, audit and educational activities.
Sub-specialties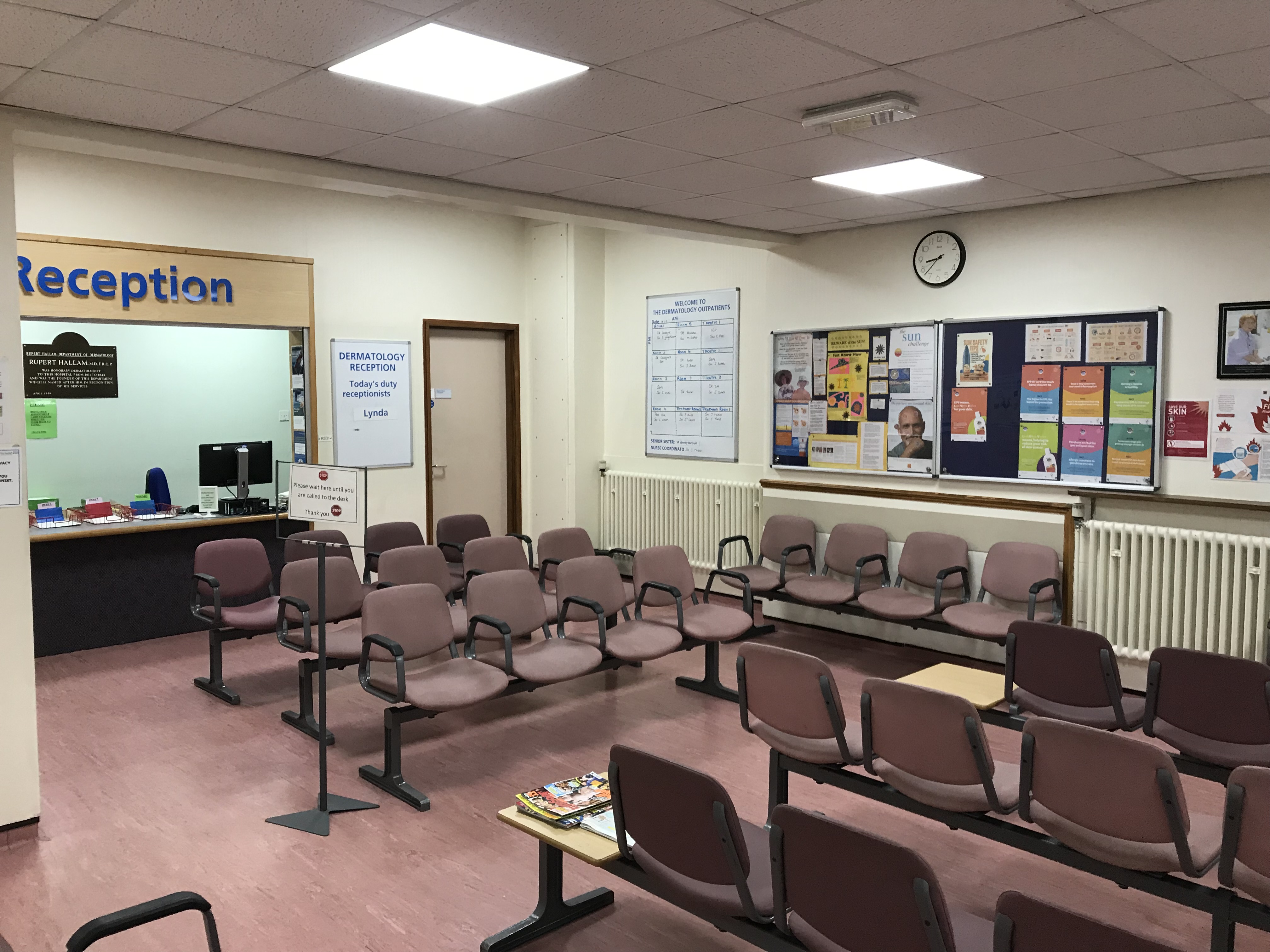 As well as a broad training in inpatient, outpatient and emergency general dermatology, the programme offers training in all the major sub-specialties including dermatopathology, contact dermatology, phototherapy, paediatric dermatology, advanced dermatological surgery including Moh's, skin oncology and vulval disease. Specialist clinical and research interests in the region include contact dermatitis, hair disease, severe inflammatory skin disease, phototherapy, psychology, skin cancer, transplant dermatology, urticaria, mucosal and vulval diseases.
Nurse-led clinics include acne, biologics, diagnostic biopsies, dressings, drug monitoring, eczema & psoriasis, leg ulcers, phototherapy, iontophoresis and latex allergy. Short clinical attachments to other departments are available including the    allergy unit, clinical genetics, GU medicine, laser, oral medicine, photo-investigation and primary care.
Educational opportunites
There is an active Postgraduate educational programme on Thursday afternoons which includes a monthly regional postgraduate clinical meeting, journal club, histopathology teaching, seminars, educational visits, audit, clinical governance, research meetings and visiting speakers. Trainees play a large part in directing and running their educational programme. Regional Training Days are held once a year in conjunction with Leeds. Trainees attend North of England meetings and are able to attend Royal Society of Medicine Section of Dermatology meetings if wished. Study leave is available for relevant courses or meetings. There are established training links with Leeds.
Research
There is a diversity of research interests in the department and links with several other departments and the Division of Genomic Medicine at the University of Sheffield. Trainees will be expected to develop an understanding of the principles of research, scientific writing and critical evaluation. Dedicated time for research is available and trainees will be expected to prepare and complete work for presentation and publication. Research may be clinical or laboratory based or in some other allied field. Membership of the UK Dermatology Clinical Trials Network is encouraged.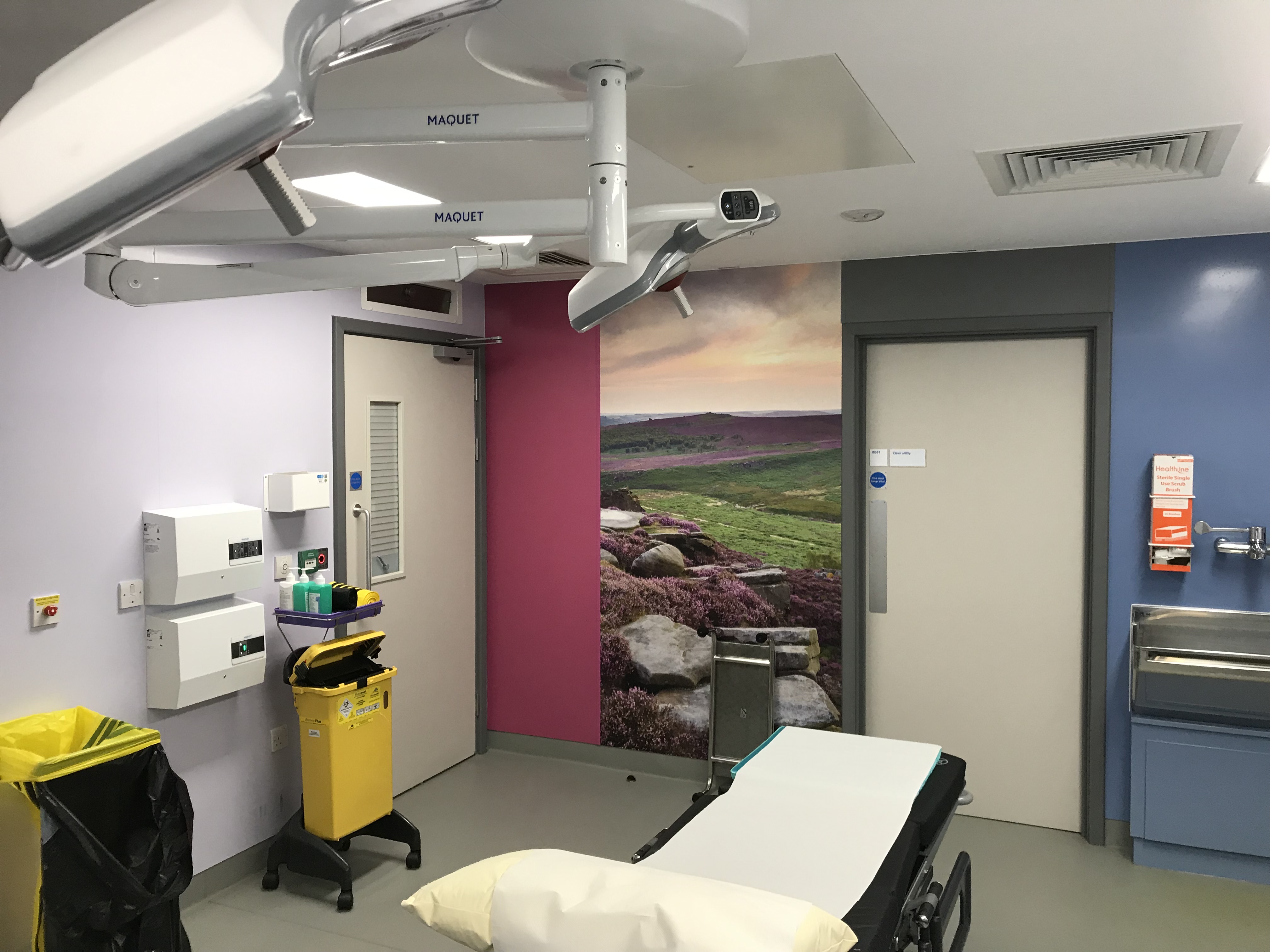 Audit, Teaching and Leadership
 Skills in clinical audit/ qualitiy improvement, teaching and management are developed throughout training. There is an active   Regional Clinical Audit Programme and trainees are expected to complete an audit project each year. Trainees will be   involved in teaching medical students, core medical trainees and GP trainees. There are opportunities to take on leadership   roles such as trainee representative.
 Flexibility
 Trainees are encouraged to take a proactive approach to planning and organising their training in conjunction with their   educational supervisors. The relatively small number of trainees on the programme allows flexibility, particularly in the later   stages of training, facilitating the development of individual clinical, research, educational or leadership interests.
For further information, please contact:
| | |
| --- | --- |
| Role | Contact Details |
| Training Programme Director | Dr Preeti Athavale |
| Trainee Representative | Dr Andrew Davies, andrew.davies31@nhs.net |