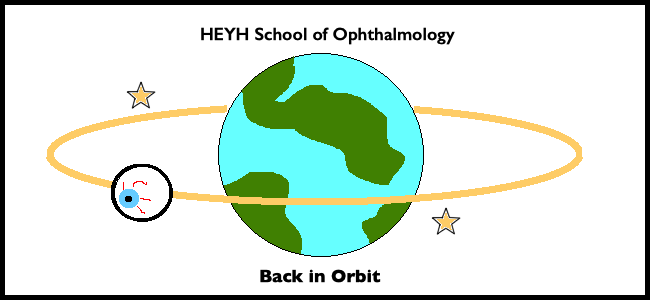 Back in Orbit: HEYH School of Ophthalmology initiative for trainees returning from time out
The School of Ophthalmology recognises the specific challenges faced by trainees when returning to work after time out (e.g. for parental leave, sick leave, career break or OOP). Guided by the findings of a regional survey in 2020 of current and former trainees who have experience of this, we have developed a toolkit of resources for educational supervisors, college tutors and returning doctors to aid re-integration into training following time away. 
Educational Supervisors and College Tutors will support these trainees in arranging a protected adaptation period upon return, individualised to the trainee's needs. This will require some planning, and trainees are encouraged to be pro-active in raising and discussing their needs with the supervisors prior to planned leave, and upon their return. The relevant documents can be found at the bottom of this page:  (1) Return to Work Guide, (2) Educational Supervisor Meeting Checklist, and (3) Protected Adaptation Period Planning Tool. They are intended for use in conjunction with the HEYH SuppoRTT guidance.