Barnsley
The Barnsley Specialty Training Scheme for General Practice provides GP registrars with a tailor-made package of educational and personal support to enable them to develop into confident, competent and well-balanced general practitioners. Our aim is to enable new GPs to attain the highest standards of care for their patients, whilst maintaining a satisfying family and personal life.
Our current group of trainees (November 2019) during our annual one day conference (this year we looked at the Myers-Briggs personality indicators):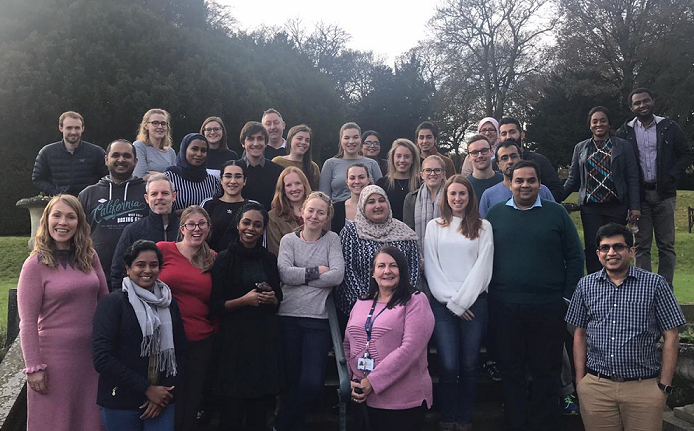 Our recent Christmas fuddle (December 2019):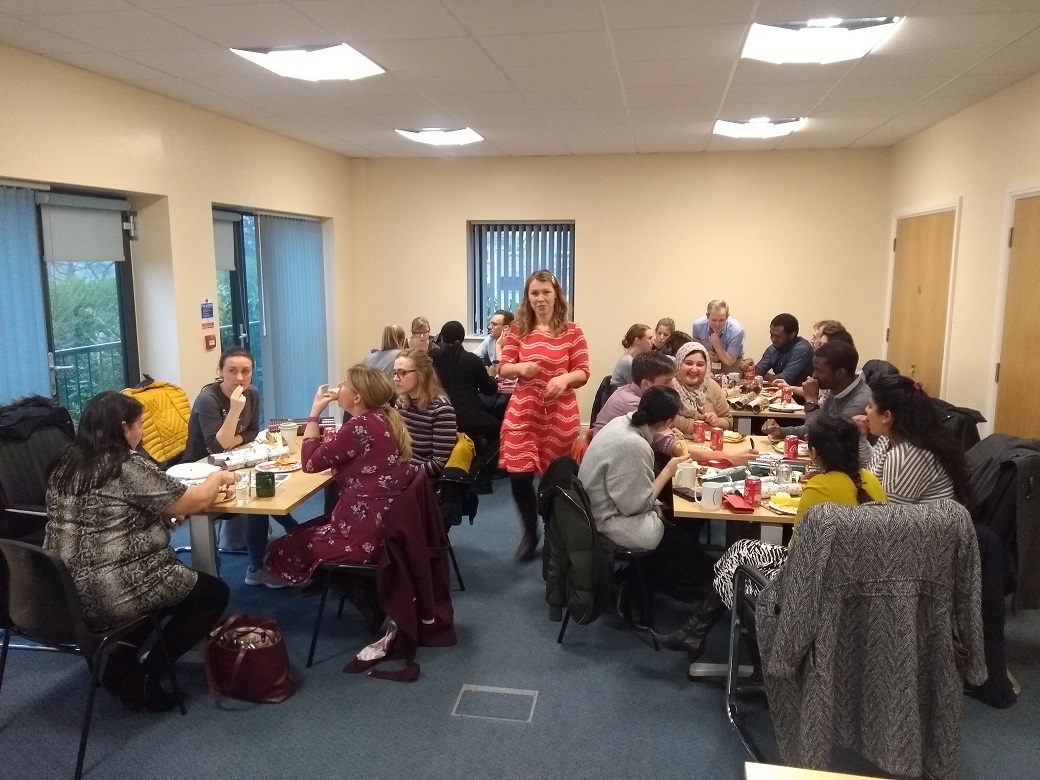 Emergency medicine
Elderly Medicine
General Medicine
Obstetrics & Gynaecology
Orthopaedic Surgery
Paediatrics
Palliative Care
Psychiatry
Rheumatology/Dermatology
 
The Programme Directors are Jodie Lockwood, Stuart Vas, Kay Argyle and Alice Lewis.  Please contact us if you would like an informal chat about the scheme or if you would like to visit the Training Practices.  Contact details can be found via the link at the bottom of the page.
Please feel free to ask for names of our current registrars who you can approach for a confidential chat about the scheme.  Your peers will be able to give you an honest assessment of how we are running the scheme.
Courtesy of wikipedia - https://en.wikipedia.org/wiki/Barnsley
Barnsley (/ˈbɑːrnzli/) is a town in South Yorkshire, England, located halfway between Leeds and Sheffield. Historically in the West Riding of Yorkshire, the town centre lies on the west bank of the Dearne Valley. Barnsley is surrounded by several smaller settlements which together form the Metropolitan Borough of Barnsley, of which Barnsley is the largest and its administrative centre. At the 2011 Census, Barnsley had a population of 91,297.[1]
Barnsley is a former industrial town centred on linen in its former years and coal mining, glassmaking and textiles.[2] The industries declined in the 20th century. Barnsley's culture is rooted in its industrial heritage and it has a tradition of brass bands, originally created as social clubs by its mining communities. It is also home of the Barnsley chop.
The town is accessed from junctions 36, 37 and 38 of the M1 motorway and has a railway station on the Hallam and Penistone Lines. Barnsley F.C. is the local football club, which has competed in the second tier of British football for most of its history. Barnsley F.C. also won the FA Cup in 1912.
May 2019
The Barnsley Vocational Training Scheme aims to provide an educational package and personal support to enable Doctors to develop into confident and competent General Practitioners.
The first GP trainer in Barnsley was a Dr Richard Crookes (1777-1845). He ran a training practice on Church Street, Barnsley. He is recorded as "a Great Swearer" whose apprentices "were regularly beaten with a walking stick". We like to think that our training methods have become more enlightened since then. Barnsley training practices operate in a broad range of settings (small and large group practices; urban and rural practices) but each one has a GP trainer who is committed to providing good quality education.
The half day release programme is central to the scheme.  Friendships offer each other mutual support and self-directed learning.  For the Registrar in a hospital post it maintains a link with general practice training (and sanity!)  For the Registrar in General Practice it provides a forum where problems in General Practice can be discussed in a supportive environment.
Study leave and attendance at educational courses is encouraged.  In addition to the regular half day release sessions we try and run an annual one day conference, a level 3 safeguarding day and a mock CSA.