Yorkshire Anaesthetic Trainee Conference 
Friday, 8 October 2021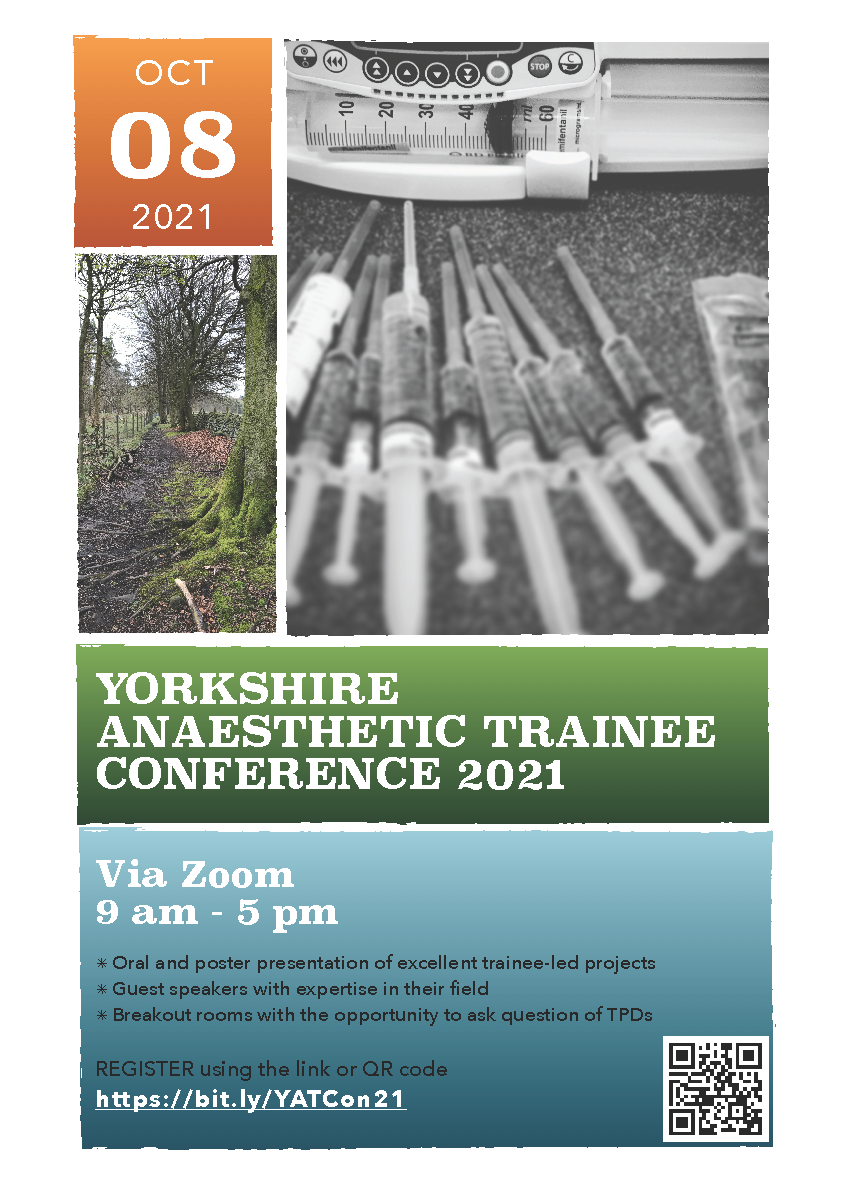 click on poster above or scan QR code to book
This year's Yorkshire Anaesthetic Trainee (YAT) conference will be taking place on Friday, 8 October. Unfortunately, whilst we would prefer to have this as a face-to-face event, it will be hosted online only this year. 
For those of you who don't know, the YAT conference offers a chance to witness some interesting talks related to anaesthetic training. A programme will be circulated shortly.
Please ensure, if you are from the West/East school, that you have requested your study leave!  If you are a South Yorkshire trainee, it will appear as part of the START/CART schedule.
to download a PDF version of the flyer/agenda click HERE